E-wheels
E-wheels have had tremendous growth, and needed help with order management and a new online store rigged for further growth in several markets.

E-wheels are ready for further growth
"Our experience is that Geta wants to find the best solutions for us. The road is not always a straight line, but we get good help in the process. We always get quick answers, we work closely together and spar a lot. We really appreciate that, and I look at Morten, our advisor in Geta, as a good colleague," says Markus Søderlind, CIO in E-wheels.
Delivery
Optimizely, Omnium OMS, UX, Design and Digital Marketing
E-wheels sells e-bikes, e-scooters and e-unicycles in the Nordics. Their goal is to offer a large and complete range of small electric vehicles from quality manufacturers at the lowest possible price.
E-wheels is an exciting company, with very high growth. They experienced an annual tripling in turnover three years in a row, and in 2021 they are aiming for a doubling. Demand is increasing, but in 2021 we all know, there have been challenges with production and shipping, and they have been sold out of several bestsellers throughout the year. With a new solution from Geta, they are better equipped to keep track of all orders, and also large quantities of pre-orders.
Together with Geta, E-wheels launched a new online store and a new order handling system in April. During the first four months they sold for 200 million NOK, with around 41,000 orders. "We have really tested the system, and see that it works really well," says Markus.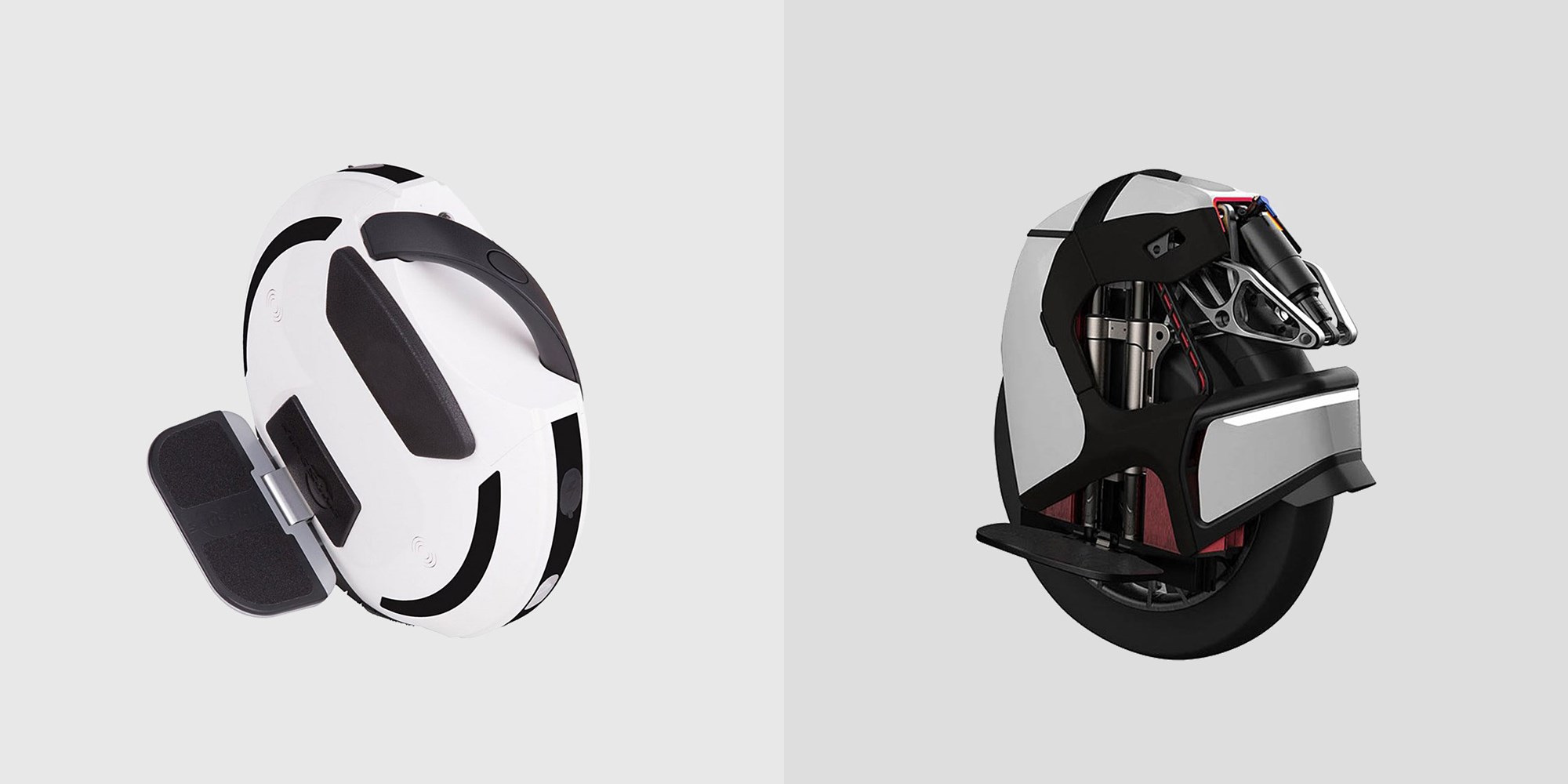 Ready for more markets
E-wheels have online stores in Norway, Sweden, Denmark and Finland. They lacked a proper order management system, and all online stores and all orders were handled manually. This meant that they worked in ten different admin panels. E-wheels needed a new platform, the old solution was not possible to scale further.
E-wheels chose to build their new e-commerce platform on Geta Commerce for Optimizely, with Omnium as an order management system. Optimizely works as a "PIM-light", where product information is enriched, and then synced to Omnium, where the stock status is updated and sent back to the online store.
Omnium has made several optimizations to handle large order volumes in a short time, and to handle orders for items that are not in stock, but are delivered from Asia and Eastern Europe. Time consuming tasks that were previously done manually are now automated.
When all of E-wheels markets are up and running on a new solution, they will have common OMS, common stock status, common purchasing and common CMS, instead of dealing with this manually, and per market, as they have done before. In this way, they can both reduce errors and increase efficiency, which has been important to them.
"We save a lot of manual work, and have much better control over order management. Previously, it was mostly about surviving, getting the goods delivered, fixing errors, which happens when so many processes are manual. Now we have full control, even with a doubling in result," says Markus Søderlind, CIO in E-wheels. E-wheels also experience that customer reviews have become much better, because handling and delivery of orders are much more efficient and seamless.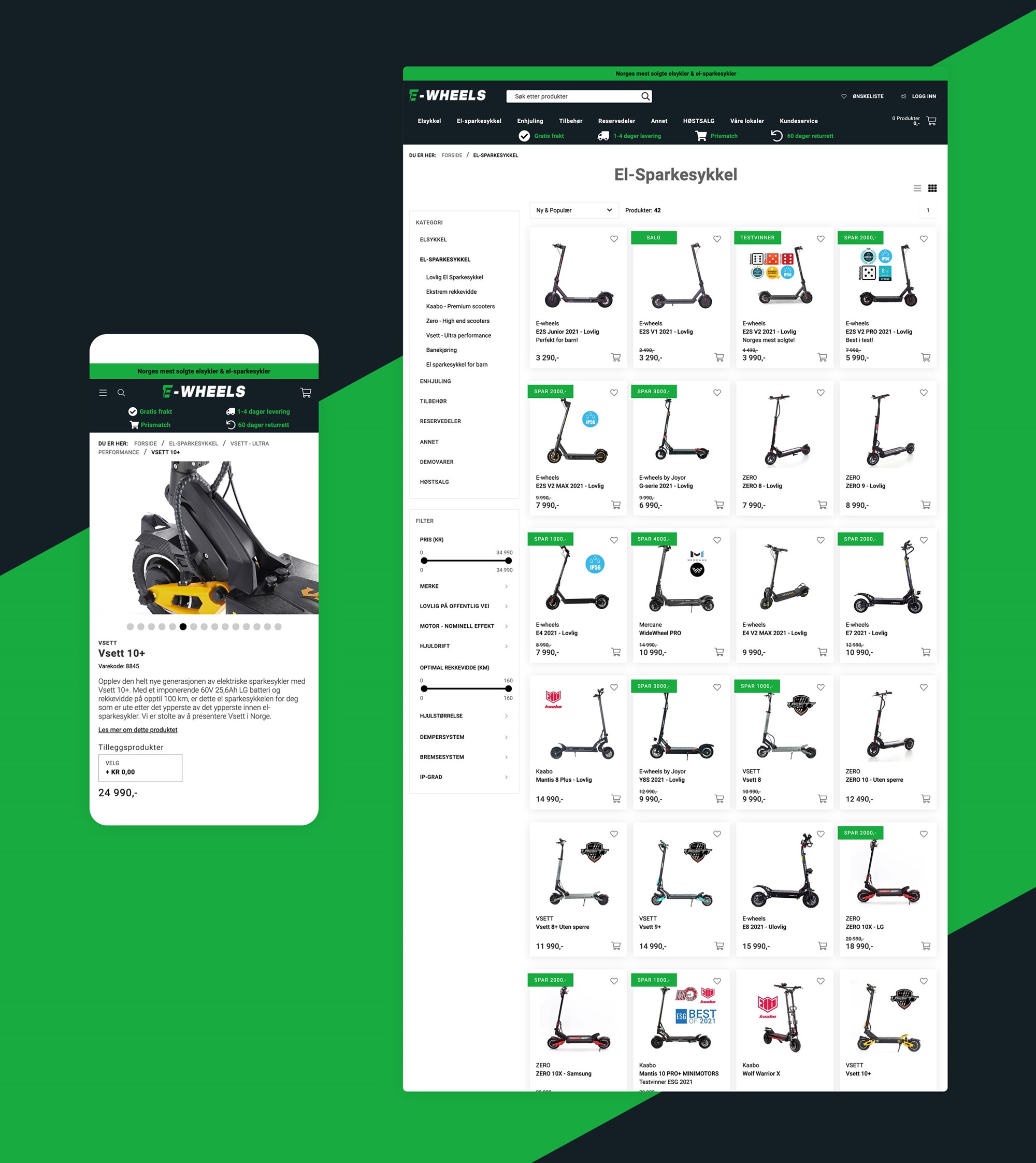 The real test
During Black Friday in 2020, E-wheels did really well, and received a lot of orders. A good situation, but somewhat challenging, as all the processes were manual, and it took them a week and a half before all the orders were handled. There were also some mistakes, and a lot to clean up afterwards.
Half a year later, E-wheels ran a major campaign over a weekend, but this time with a new online store and a new order management system. They received three times as many orders, and the coming week all orders were sent out. We can safely say that everyone was enthusiastic, not only at E-wheels, but also at Geta!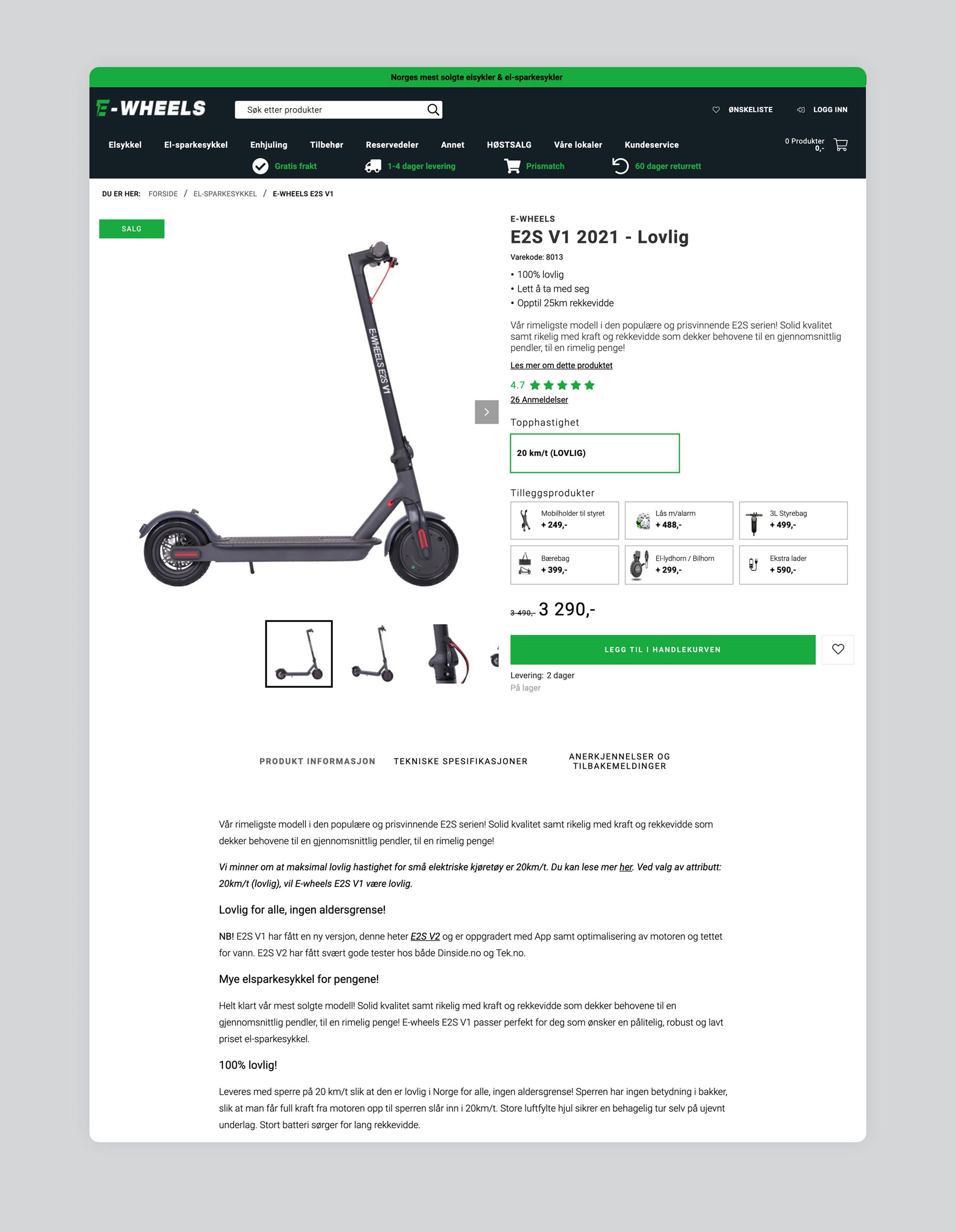 Marketing
The marketing team in Geta has also been involved in the process of a new online store for E-wheels.
We ensured a minimal drop in organic search when we launched the new online store, which we were able to lift quickly. This by using a strategic approach and securing important aspects of SEO. Keyword analysis and technical monitoring have laid the foundation for a more strategic commercial investment in SEO, with a more long-term perspective. Furthermore, we will work with CRO and digital marketing compared to the actual customer journey.
In addition to this, we have helped E-wheels with content. Based on a thorough analysis, we have put together an inspirational content strategy to both attract and convert visitors. Geta has further assisted in the actual production of the content, where a good foundation in SEO has been important all the way.
"We have also worked with "enhanced e-com", where a detailed tracking of the entire shopping experience has been planned and implemented. With the ability to analyze all user behavior on the pages, E-wheels can work targeted further with insights rooted in data, and are well equipped to lift their marketing to new levels," says Meisem Ramani, Manager E-Commerce Marketing at Geta.
Design and user experience
E-wheels sells products with a number of different properties and applications. This means that the online store must easily and clearly convey information about which products suit the customers' needs.
The UX designers in Geta have had extra focus on how users can quickly find the right product, as well as how to easily tailor their products before they are added to the shopping cart.
An important measure to ensure high conversion is that the landing pages are set up using editorial blocks. A flexible block system allows the editor to focus on bestsellers, popular categories, product tests and to a large extent highlight personalized and market-specific content.
We have focused on highlighting USPs such as free shipping, returns and price matches, and at the same time worked to ensure that the list pages have good filtering options so that users can easily find the right product.
E-scooters and electric bikes come in many sizes, variants and with a number of different features and options.
To ensure that customers get a product that fits their needs, we have emphasized optimizing the product pages, and designed a product configurator where you can make your customizations and choices. Examples of these are speed, range, frame size and accessories.
The result is that users to a greater extent do the work themselves directly on the website, with less need to contact E-wheels for configuration. This not only leads to a better user experience, but also greater opportunities for sales through additional products and an increased average shopping cart.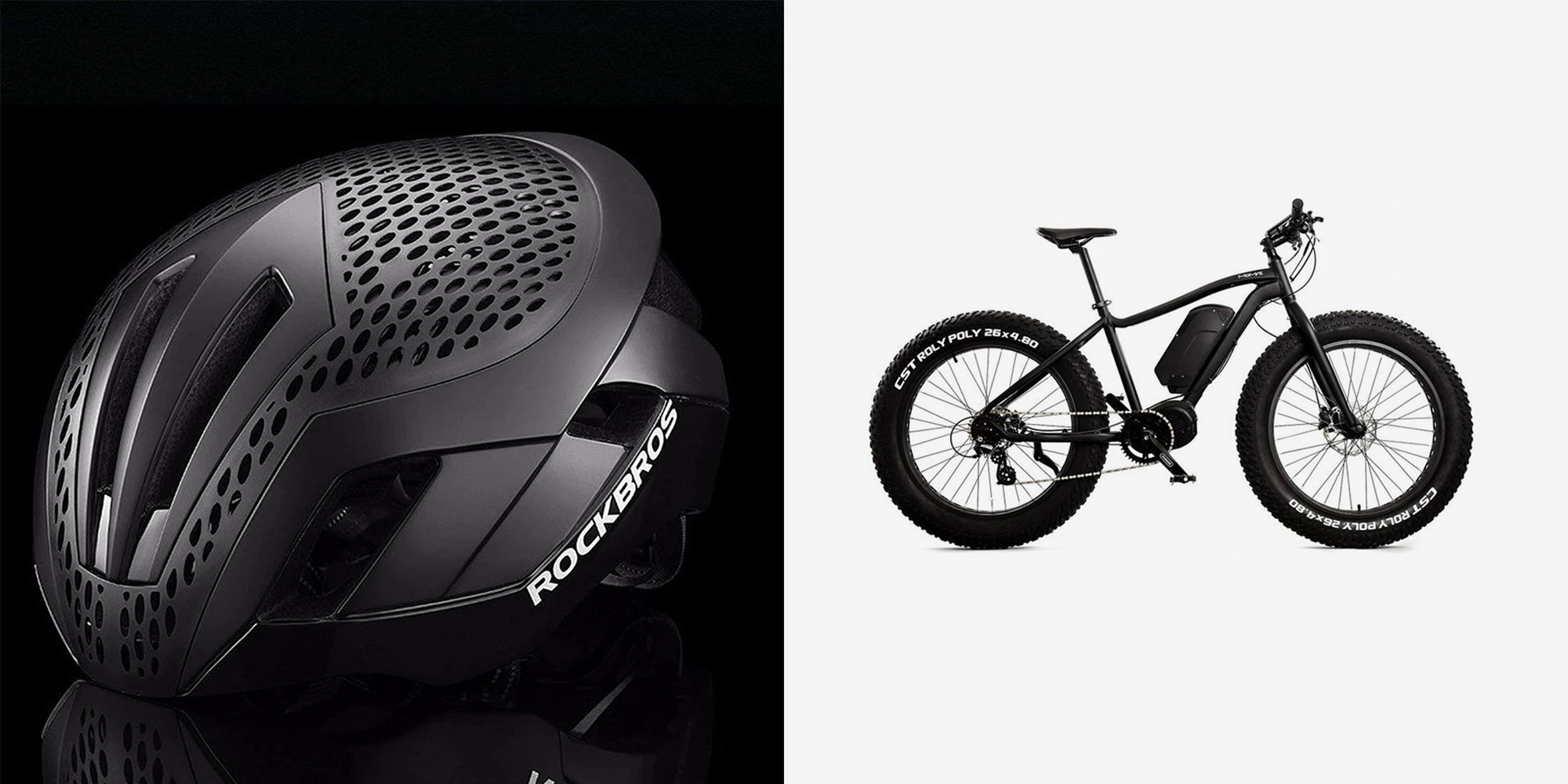 The sky's the limit
"Our experience is that Geta wants to find the best solutions for us. The road is not always a straight line, but we get good help in the process. We always get quick answers, we work closely together and spar a lot. We really appreciate that, and I look at Morten, our advisor in Geta, as a good colleague ", says Markus Søderlind, CIO in E-wheels.
"It is very exciting to work with E-wheels. They are ambitious, they have drive and they succeed in what they do. We look forward to our future adventures with E-wheels," says Morten Lund, advisor at Geta.
Here you can take a look at E-wheel's online store.
Contact us
Christian Dommarsnes
Sales Manager
Christian Öman
Sales Executive Sweden