Saltdalshytta Cabin Configurator
Tómas Rekstad
2/14/2023 11:00:00 PM
Together we designed an online application that would enable users to configure, design, handle budgets, and build their very own cabin from the ground up, step by step.
In order to make sure that the application would work properly and provide a user-friendly and enjoyable experience, we put it through a series of rigorous user tests (both in-person and virtual) and collected valuable feedback.
We then used this feedback to iterate upon the design, making significant improvements and refinements to it until it was ready for the MVP release. In the end, we delivered a design that not only met, but delivered an experience that far exceeded what they had initially envisioned.
Background
Anders Holt, UX designer at Mestergruppen, had already begun to conceptualize the early version and low-to mid fidelity sketches of the cabin configurator prior to me joining the project.
He quickly came to the realization that it would be impossible for him to manage such a complex system on his own, so he reached out to Geta on the hunt for a partner. As a result, I was brought on board to consult and collaborate with him on the design process.
User testing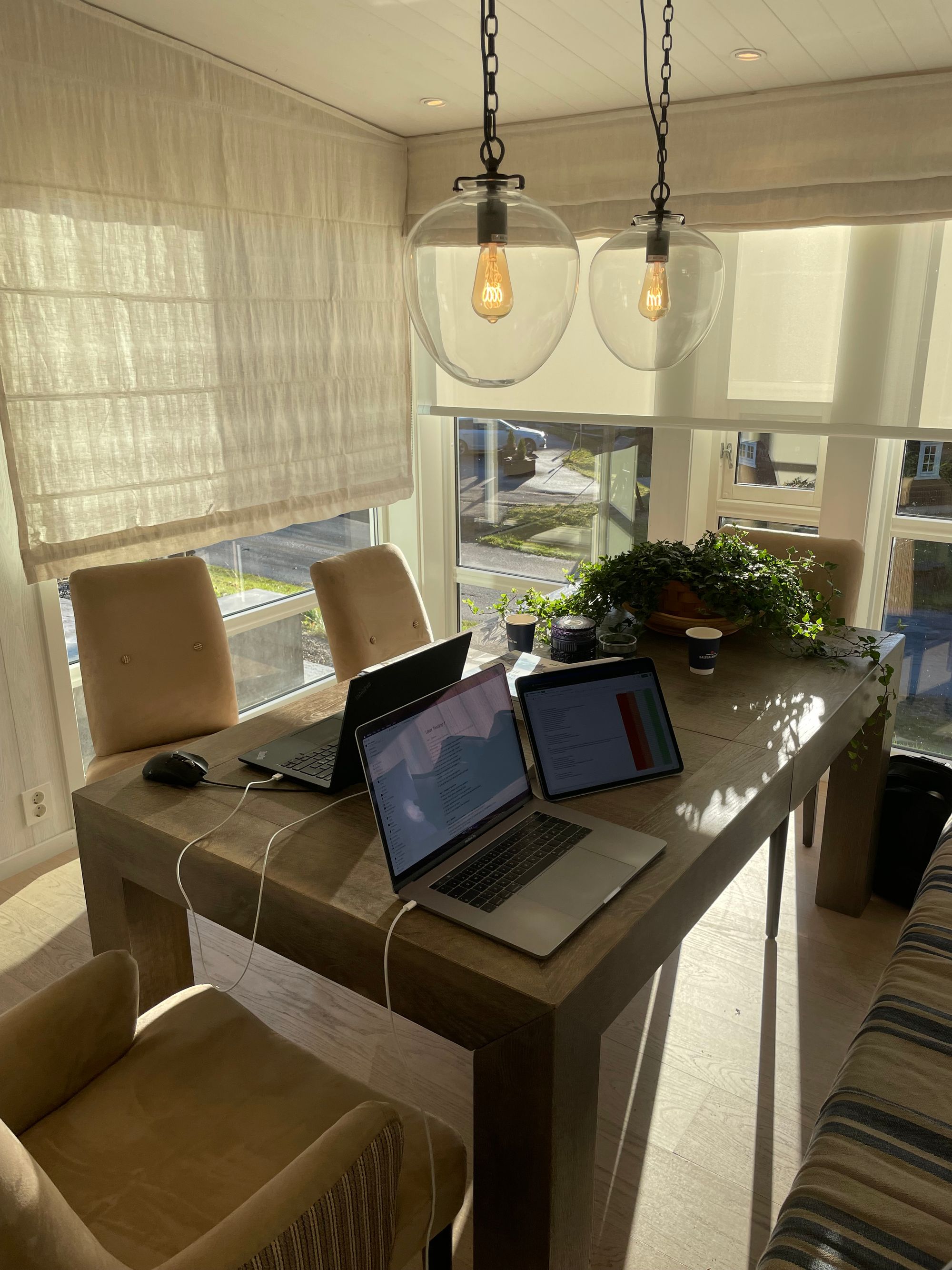 After some more design iterations and tweaks had been done, it was time to evaluate how users would interact with the UI and if they would understand all the different elements and functions available to them.
We decided to conduct our testing at Hellerudsletta Hyttesenter, the perfect location for testing where some of Saltaldshytta's cabin models are on display, so that we could test on potential buyers.
We dedicated two entire days to gather feedback from the prospective cabin buyers, observing their interactions, asking them questions about their understanding of the user interface, their familiarity with the product, and their overall satisfaction with the design. It was a great opportunity to receive feedback that was honest and unbiased.
During this process, we were able to refine our designs to better suit the user's needs. We also implemented changes to the UI to ensure that users would be able to make the changes they wanted with ease and confidence. By the end of the two days, we were pleased to have a better understanding of how the UI would work for our users and to have collected valuable feedback for further refinement.
Try the cabin configurator yourself today
The cabin configurator is now live. Although some of the features are not yet functional, there are still many that are available such as customizable options, intuitive navigation, and an easy-to-use interface.
Geta and Saltdalshytta are hard at work to ensure that more and more features are up and running, so that you can get the most out of your experience. The cabin configurator is sure to make configuring your new cabin a breeze.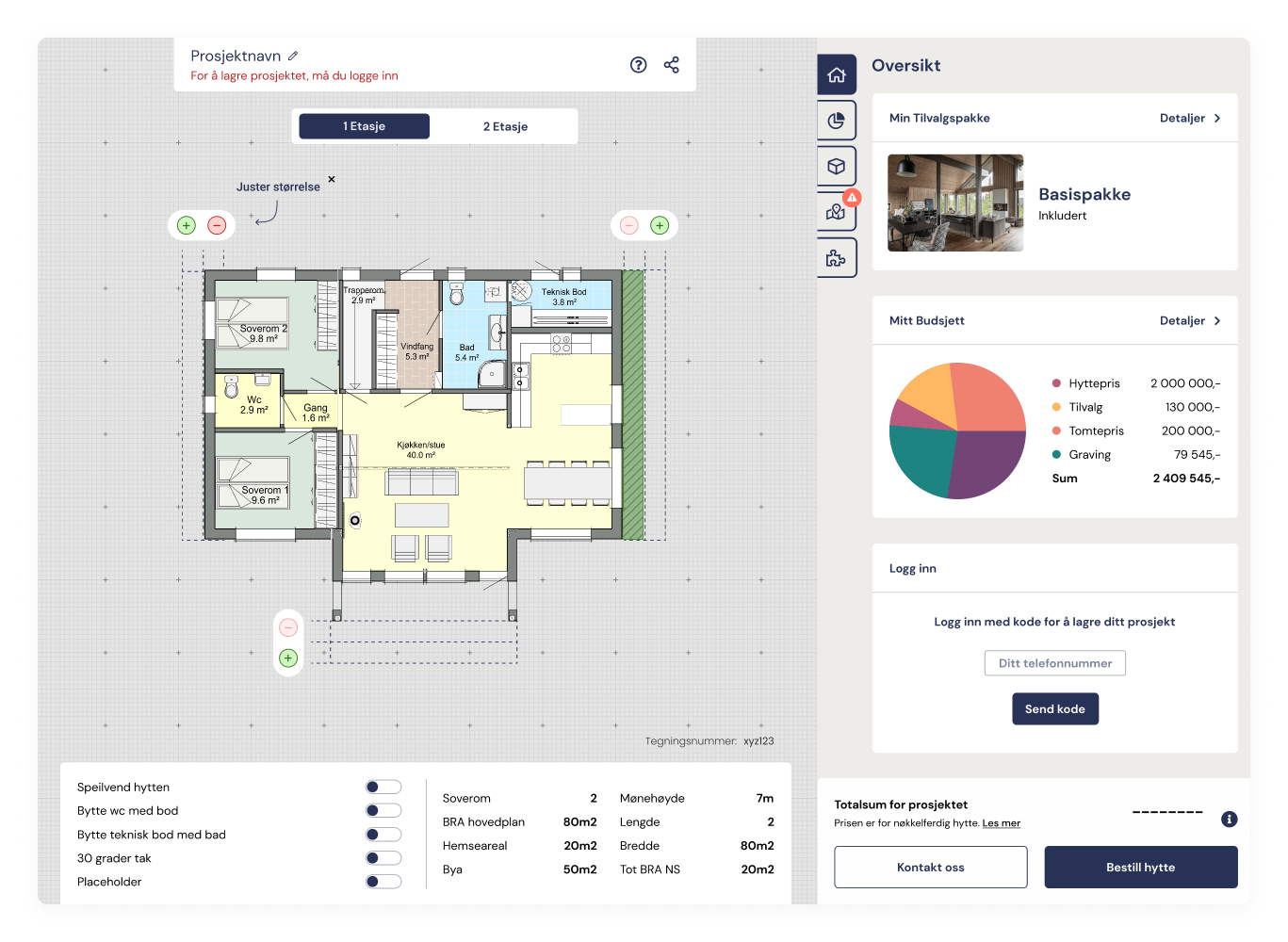 Check out the cabin configurator
Book a meeting
Let's have a chat!