Geta is inriver Partner of the Year - again!
Åse Østmoen
10/7/2021 3:56:58 PM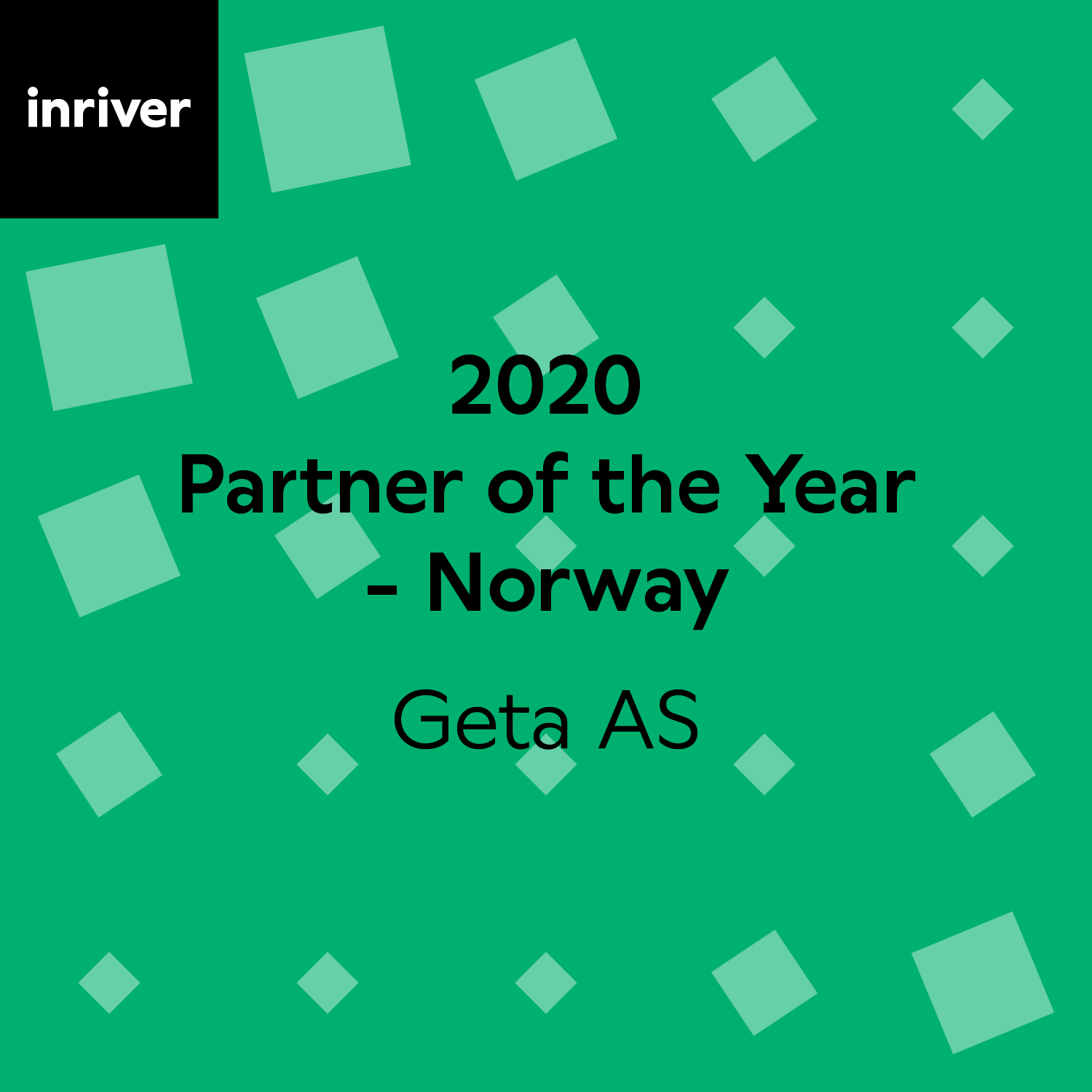 We have for the last three days attended the annual PIMpoint digital event, very well put together by inriver, and received the happy news this afternoon.
We have worked closely with inriver for years, and have extensive experience implementing inriver's PIM for our customers. We are an inriver Platinum Partner, we also have our very own inriver PIM champion.
"Our goal is to help our customers succeed, and inriver PIM is an important tool in our toolbox. Inriver's market leading PIM system helps our customers handle their product information in an integrated, seamless and automated platform, across several sales channels and several markets. We are very proud to win this award, and looking forward to keep helping our customers grow, together with inriver", says CEO André Brynildsen.
You can read more about inriver PIM here.