Varner E-commerce Management
Varner is one of Scandinavia's largest fashion houses, and uses e-commerce managers from Geta.
Highly skilled
"The e-commerce managers from Geta are highly skilled. We do see that Geta is focused on competence development all the way, "says Elise Mietle Laupstad, Assistant Digital Retail Director at Varner.
Delivery
E-Commerce Management
Varner is one of the largest fashion houses in Scandinavia, and they are located just outside of Oslo.
Varner consists of the fashion brands Bik Bok, Carlings, Cubus, Dressmann, Dressmann XL, Junkyard, Volt, Wow and Levi's Store.
Geta has been working with Varner on several areas since 2013, including the technical development around e-commerce with Optimizely and inriver. Varner has also hired e-commerce managers from Geta.
Geta has helped with e-commerce managers for the brands A-Z, Bik Bok, Carlings, Days Like This, Dressmann, Volt and Wow.
This text is written based on the experience of an E-commerce Manager form Geta who has helped Varner develop their online stores the last years.
A digital journey
The clothing industry has for a long time been dominated by physical stores, and e-commerce has been seen as a secondary channel. It is safe to say that this is no longer the case.
Varner has a large number of physical stores. This gives them the benefit of local expertise on large geographical areas in both Norway, Sweden and Finland, and is actively used in their digital investment.
To reduce friction in the customer journey, Varner regularly launched functionality to improve the omnichannel experience for their customers. Pick up at store, reserve at store and websales, which means that the store can place orders on behalf of the customer via the webshop in cases where they didn't have the desired product in the store.
By creating a digital strategy built around the strongly established physical stores, Varner has developed a strong omnichannel strategy.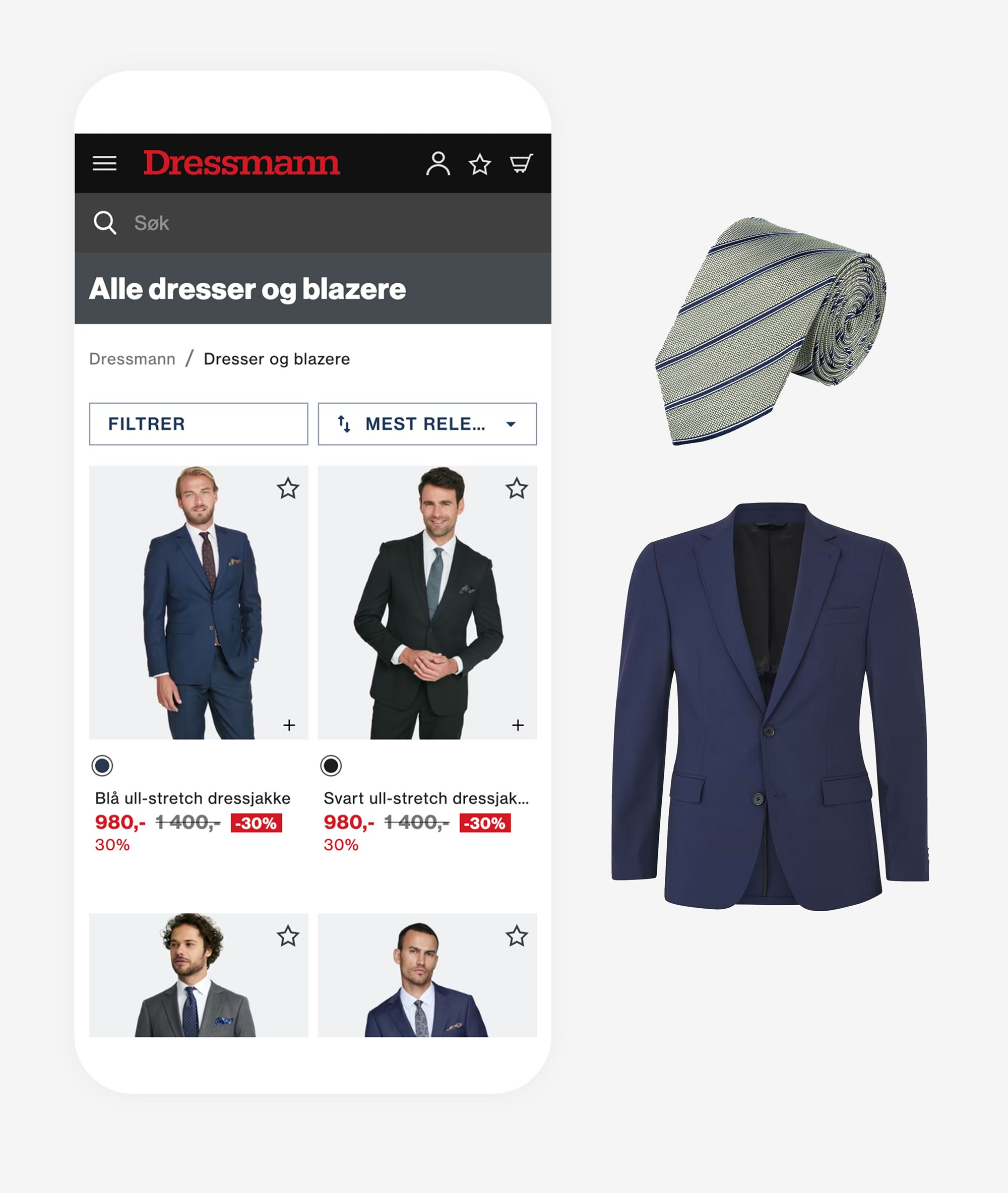 Insight and analysis
One of the most important elements of the role of e-commerce manager is to gain insight; what results the campaigns give, which channels perform best, and not least, evaluate how to improve what did not go as expected.
Insight and analysis are also used to strengthen decisions that are made. This insight was shared with other decision makers for the brand.
In addition to strategic work, the e-commerce managers from Geta also contributed with content and editorial work in Optimizely CMS and inriver PIM.
Reports were presented weekly to the brand's management group and internally in the e-commerce department. Several tools were used for the optimization work, among others Google Analytics, Google Data Studio, Screaming Frog and Hotjar.
Each month, a larger and deeper analysis was delivered, reporting on the previous month, compared to the corresponding period. This was delivered to all relevant parties, as well as presented to the department.
At times, there was frequent implementation of new functionality for Optimizely, and time was spent testing and evaluating news with the team.
As a result, there was also work to follow up the implementations to ensure that they gave the desired results.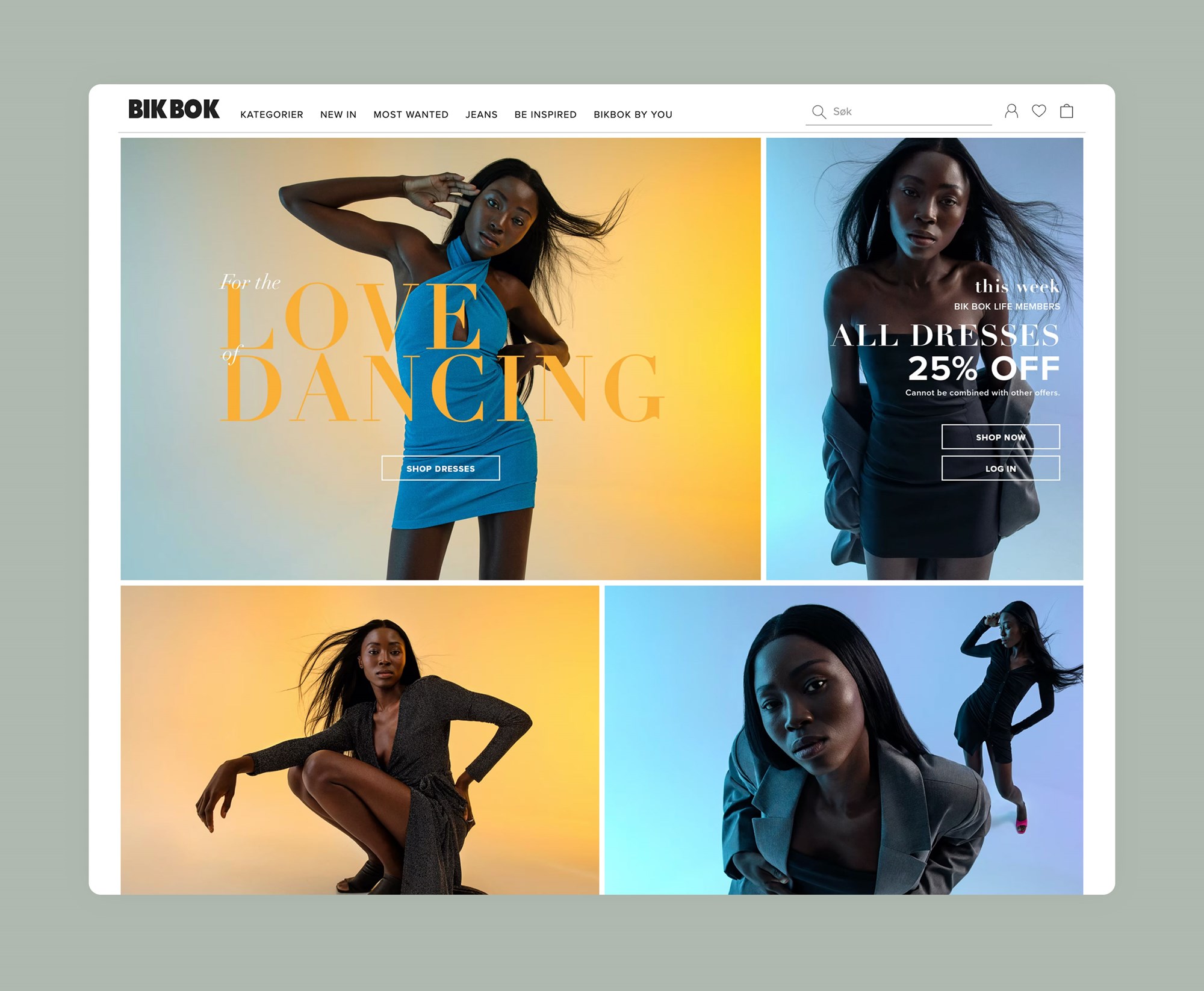 Collaboration in all channels
To harvest the potential of having many physical stores, it was, as previously mentioned, heavily invested in an omnichannel strategy.
We worked closely with the technical team in Varner, as well as the operating apparatus to ensure the quality of solutions such as reserve at store, pick-up at store and web sales (store placing customer orders in POS from online store).
To ensure good customer experiences, data from stores were continuously followed up.
The e-commerce team also had a close dialogue with customer service about activities and campaigns to secure the customer journey in every at all levels.
2020 - a special year
Physical retail was hit hard with closed stores, and before we knew it, e-commerce was the most reliable channel.
This was one of the reasons why the brand Wow wanted to release their online store, as soon as possible. We delivered actively in the project to get the online store up and running. We did work to define and make the site structure, and execution in Optimizely CMS.
As all stores had to close due to covid, it was necessary to further speed up the launch.
Four weeks before the original launch plan, the online store was live and operational.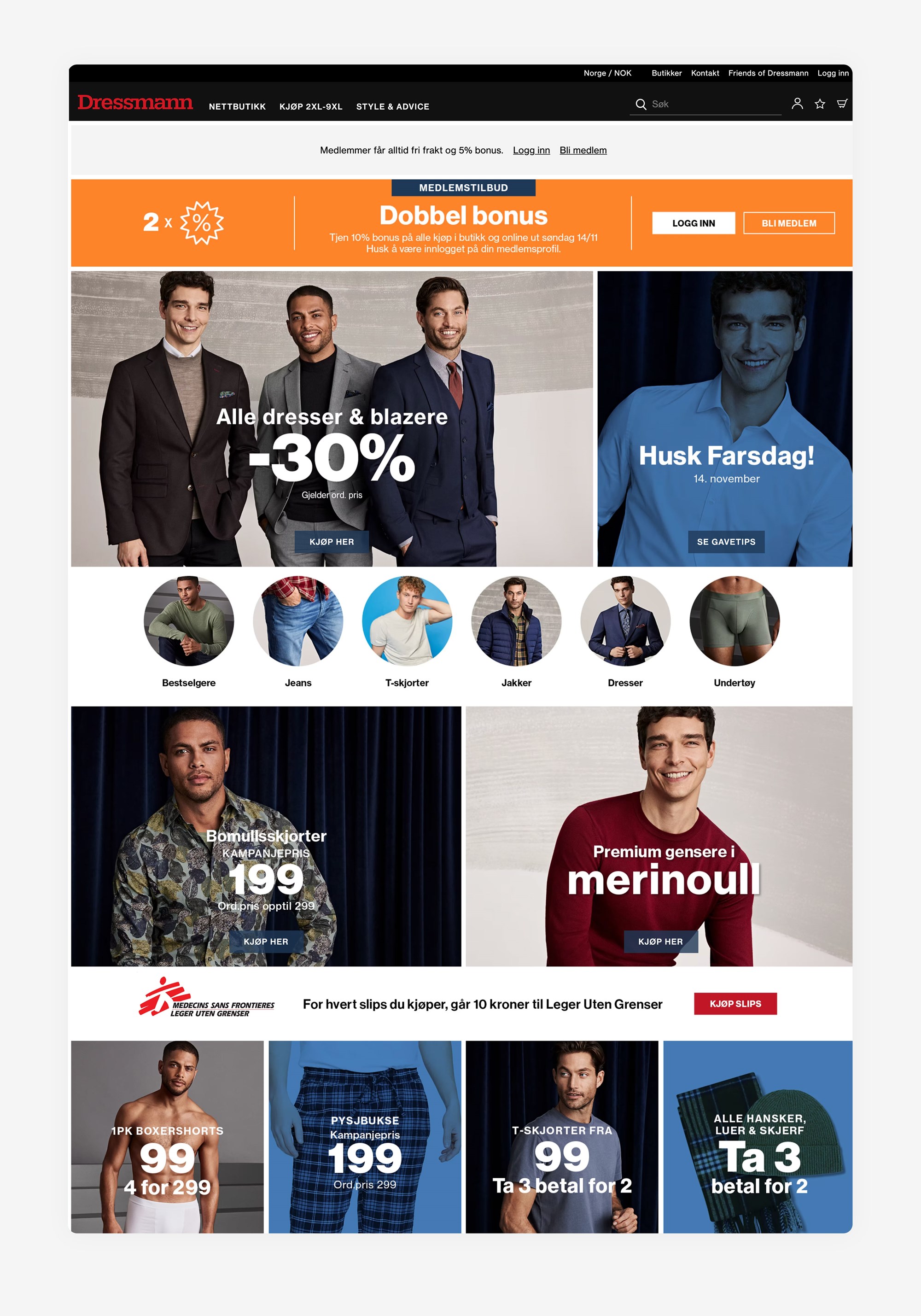 The result of the cooperation
During the period of the collaboration, Varner has seen very good increases in the digital channels.
From 2019 to 2020, Bik Bok increased the conversion rate by 27% and had a turnover growth of as much as 66%. We saw the largest increases in the year 2020, where Dressmann.com had an increase of 66.8% in conversion rate, and an increase of 94% in the number of orders.
"The e-commerce managers from Geta are highly skilled. We do see that Geta is focused on competence development all the way, "says Elise Mietle Laupstad, Assistant Digital Retail Director at Varner.
Varner has taken significant steps in its digital investment, and we at Geta look forward to following this development further.
Take a look at Varner's online stores: Bik Bok, Carlings, Cubus, Dressmann and Volt.
Contact us
Christian Dommarsnes
Sales Manager
Christian Öman
Sales Executive Sweden