Nille
Nille is the go-to low-cost retail chain for Norwegians. With Geta as a strategic partner, they have long-term plans for online growth.

Strategic partner
"Geta is an important strategic partner for us. We have good relationships at all levels in our collaboration, and we work together from a long-term perspective," says Arvid Tennefoss, CIO at Nille.
Delivery
Optimizely, inriver PIM, Advisory, UX/Design
With its 340 stores, Nille is the go-to low-cost retail chain for Norwegians. Founded in 1982, Nille is well known to Norwegians as a supplier of products for everyday life and parties.
Nille has a large assortment of items for the home, and they have everything you need for the various holidays throughout the year. Be it Christmas, Easter, Halloween, or the birthday celebration. It was a big and exciting task for Geta to be Nille's partner in building their online store.
Launch of the online store
Nille's online store was launched just before Easter in 2021. The work had been going on for a while, but the launch was accelerated due to the corona situation, which meant that many stores had to close, again, in March 2021.
When the online store went live they received a lot of orders, and the employees in Nille had to turn themselves around to get all the goods sent out.
Nille's online store is built on Geta's own framework for B2C and B2B e-commerce, Geta Commerce for Optimizely. As a starter kit the solution contains a set of ready-made modules and page templates required to establish a fully functioning online store.
By using Geta Commerce for Optimizely, Nille had a good starting point for their online store, thanks to existing modules and not least integrations to inriver PIM, Consignor, Vipps and Netaxept.
Part of the framework was set up in advance, and much of the work was making inspiring content, products and connections to price, stock status, shipping modules and payment solutions.

Further development
Nille chose to do a quiet launch when their online store went live just before Easter. This was a big change for Nille, and they wanted to make sure their customers had a good experience. Both to be able to handle the logistics, and to test the online store and the systems, to see that everything was functioning as expected.
The online store and their processes worked, and the orders flowed in, without any advertising.
"The online store that was launched in March is not the final product," Arvid tells us. "This is a large and complex project. Many systems and actors need to work together. The webshop, logistics, inventory systems, ERP-system, customer club, customer service and the physical stores. The most important thing for us is the experience our customers have. We are building a solid omnichannel platform, to make our customers happy, and have good experiences, whether they are shopping online or in the store. And lot of development will happen the next six months."
Right now Nille and Geta are working together to further develop and improve both the online store and the entire platform.
Both the customer journey and streamlining underlying processes are in focus. Large and complex integrations are in process, in parallel with improvements of the existing site, as new menus and new product pages.
We are also working together on life cycle management, prices and campaigns, integrations with customer club solutions, categorizing items online and establishing click and collect.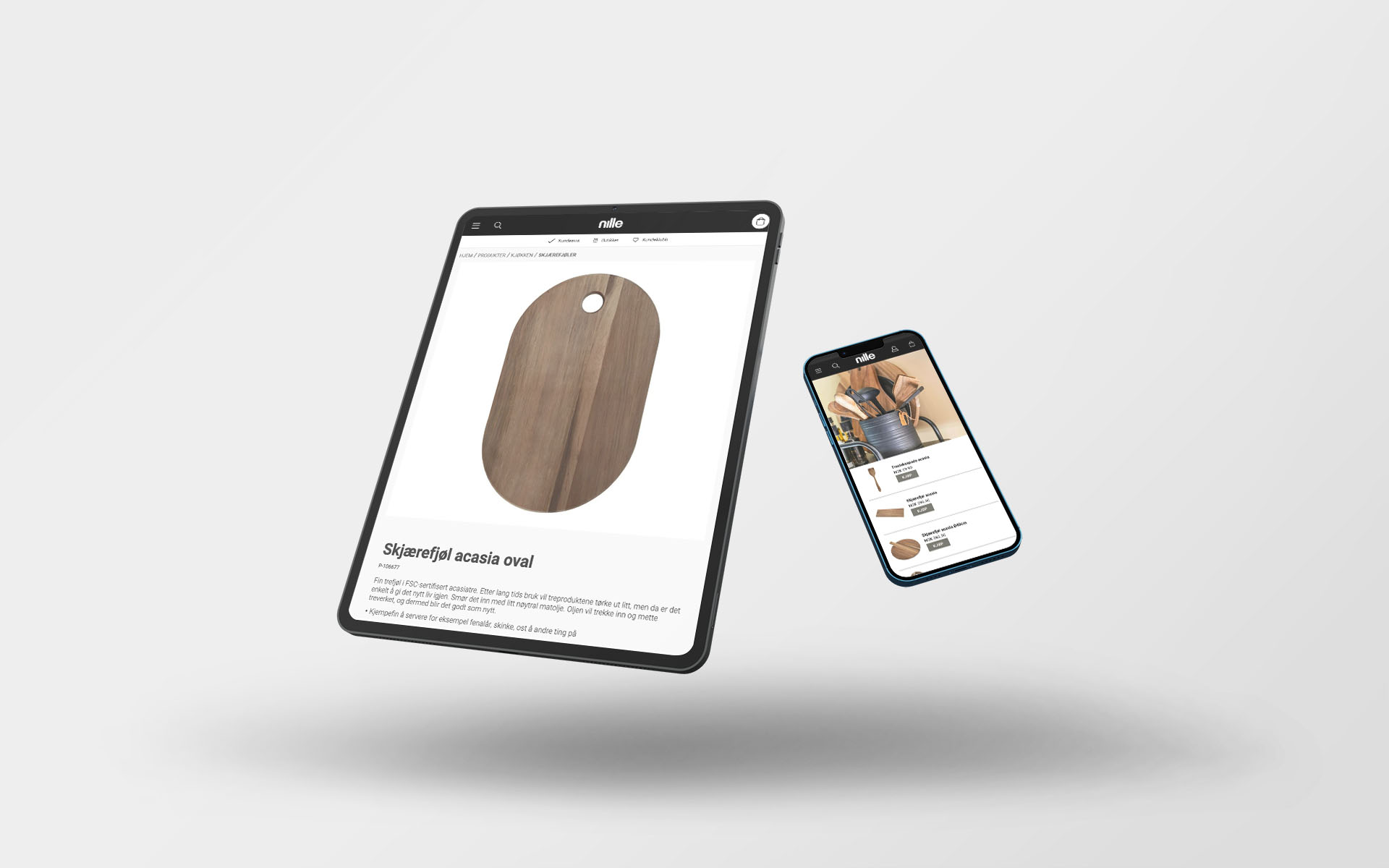 Well accustomed consumers
Consumers have become accustomed to a large degree of freedom of choice when shopping online. Nille has a strong focus on the customer journey, and they work to further develop the greatest possible degree of freedom of choice for their customers, for example when it comes to shipping.
UX and design
The website and the online store are an important area for communication with customers. Both as part of pre-shopping to see available products, promotions and stock in store, as well as the opportunity to buy and receive items.
UX designers from Geta work closely with Nille to create a universe that communicates Nille's brand. And that provides a quick overview of the large product range through intuitive search, navigation and good product views. In addition, we have focused on further development of product pages, checkout, landing pages and content modules to create an inspiring and smooth shopping experience - especially aimed at mobile users.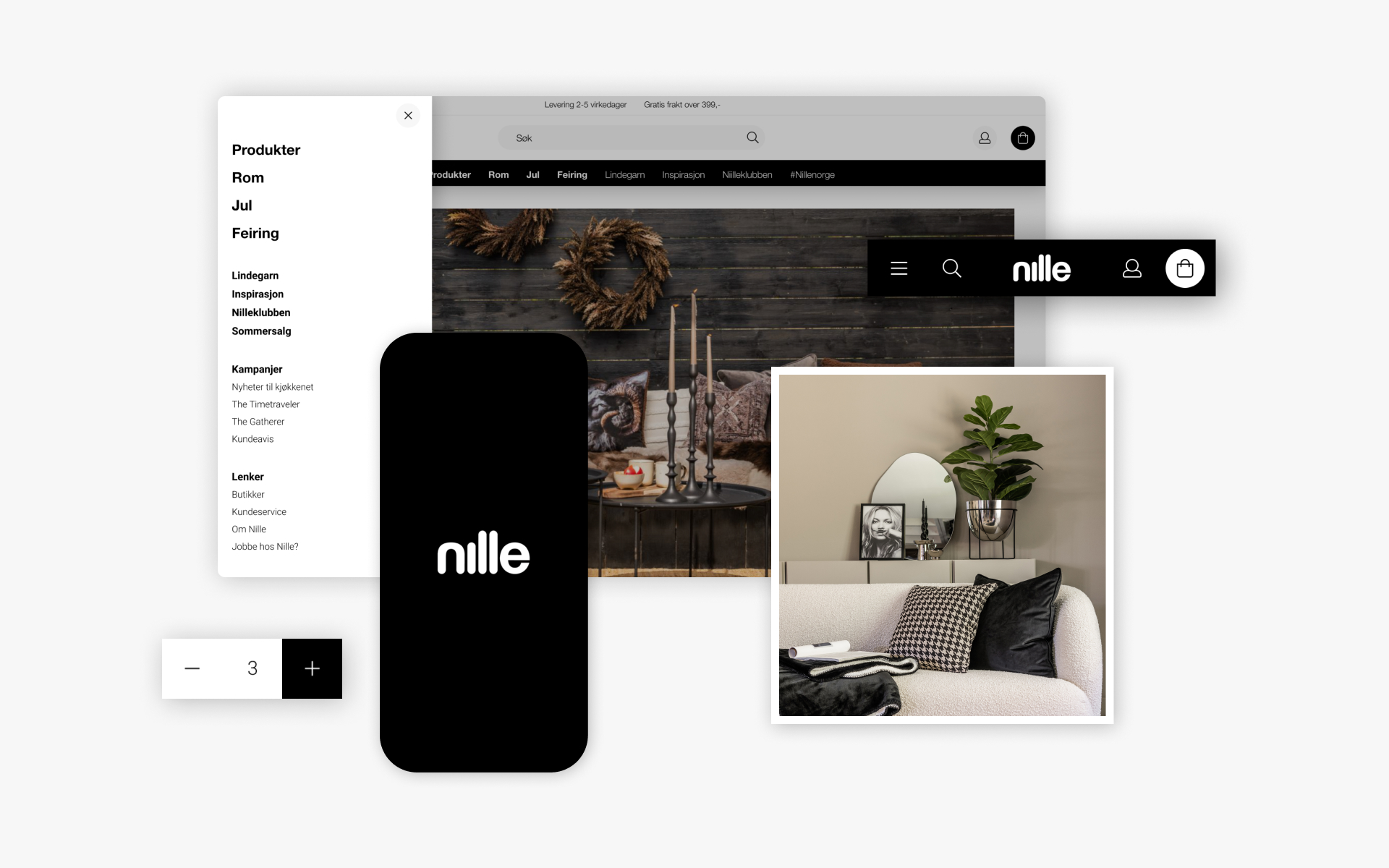 ​​The collaboration with various departments in Nille is close, and we have an ongoing dialogue throughout the week. In addition to working with the visual expression and interaction design on the website, UX designer Ida has set up a specialized process in Notion where she and Nille's content manager structure content, feedback and planned publications on the website. This has led to good routines, collaboration and focus on continuous optimization of the online store.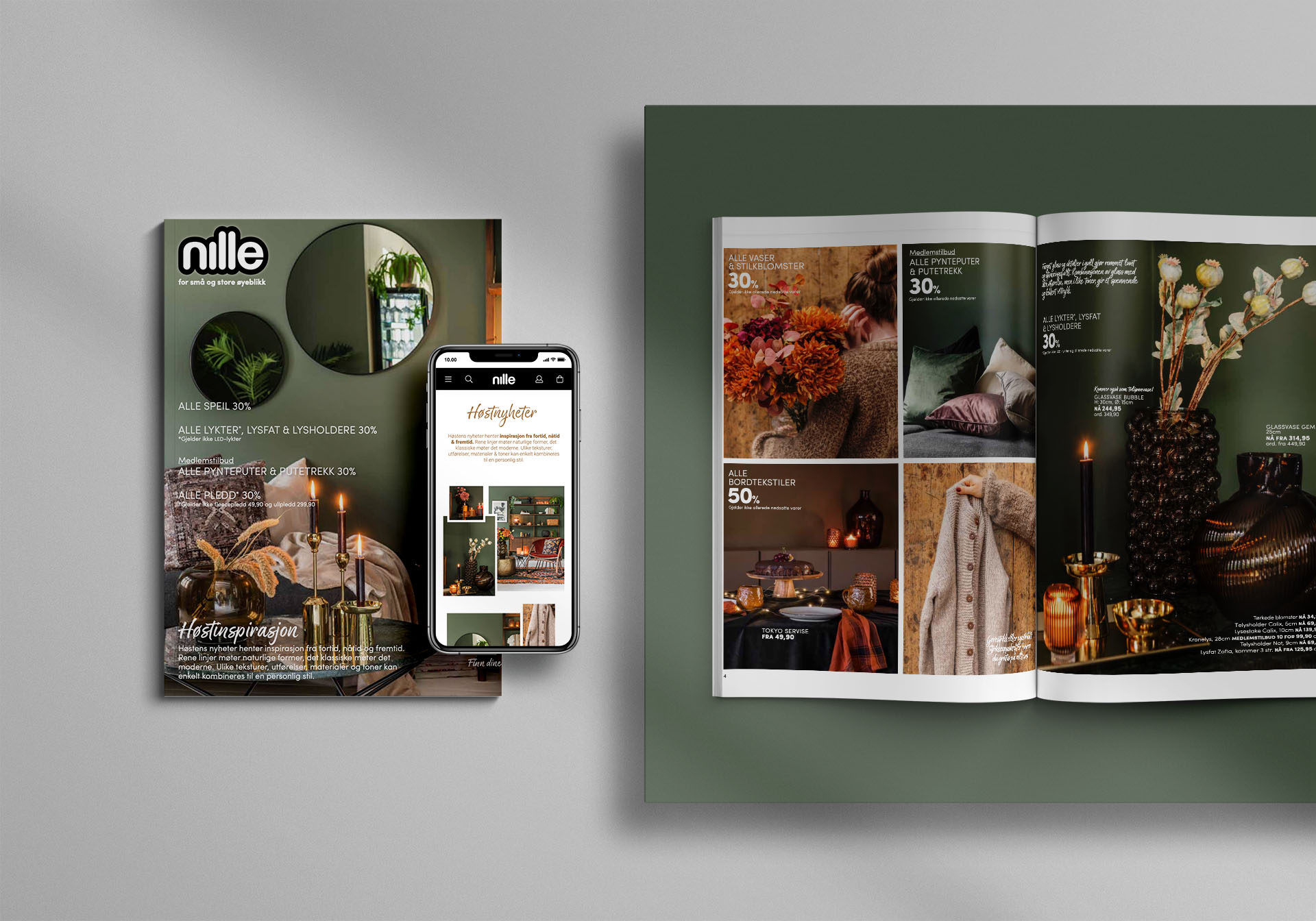 Optimized for SEO and analysis
To ensure that the website would maintain its good position in organic search, Geta focused on working actively with SEO in connection with the migration from the existing website to the new online store.
We have also set up consistent tracking of all steps in the purchasing process in order to optimize and ensure increased conversion even after launch.
Good collaboration
"Geta is an important strategic partner for us. We have an open dialogue, and we stand together in both the good and the difficult discussions. There are good relations at all levels in our cooperation. Be it consultants, project managers, designers and developers. We work together with a long-term perspective," says Arvid.
"Even though Nille is relatively new with an online store, the organization has
a good understanding of what it takes to succeed with online sales. They are dedicated, we work well together and everyone wants us to succeed. We lift each other up. Our common goal is that more customers can see and buy the incredibly good selection of products they have for sale," says Claire Sharp Sundt, advisor at Geta.
Take a look at nille.no.
Contact us
Christian Dommarsnes
Sales Manager
Christian Öman
Sales Executive Sweden