Aleris
Together with Geta, Aleris works continuously to digitize and improve their services.
A close partnership gives good results
"The close and good collaboration is what gives us the good results. We feel that we and the team at Geta have the same goal, everyone wants to create the best possible results together", says John Moltubakk, Web Manager at Aleris.
Delivery
Optimizely, Advisory, UX/Design, Marketing, Tracking
Aleris is one of Scandinavia's leading private healthcare companies with a wide range of specialist healthcare services. With a total of 4,500 employees at 130 locations, Aleris has a turnover of approx. NOK 5.5 billion.
In Norway, Aleris has 13 hospitals and medical centers throughout the country. They treat patients in many medical fields, both privately and on behalf of the public sector.
Aleris and Geta
Aleris and Geta started working together in 2017. Aleris' websites are built on Optimizely (formerly Episerver), and since the beginning we have worked to further develop and improve their digital solutions.
The websites are built on one technical platform, with different visual expressions in Norway, Sweden and Denmark. The websites are dynamic, and the content is developed continuously.
We work continually with the operation and further development of the website for Aleris.
"We have worked with Geta for five years now. Not because we are "stuck" with Geta as a supplier due to technical solutions, but because we have a good partnership, where we work continuously on further development of the solution", says John. "Working with the same team over time means that we know each other well. We have a close dialogue and constructive discussions that lead us to good solutions."
Let's have a chat!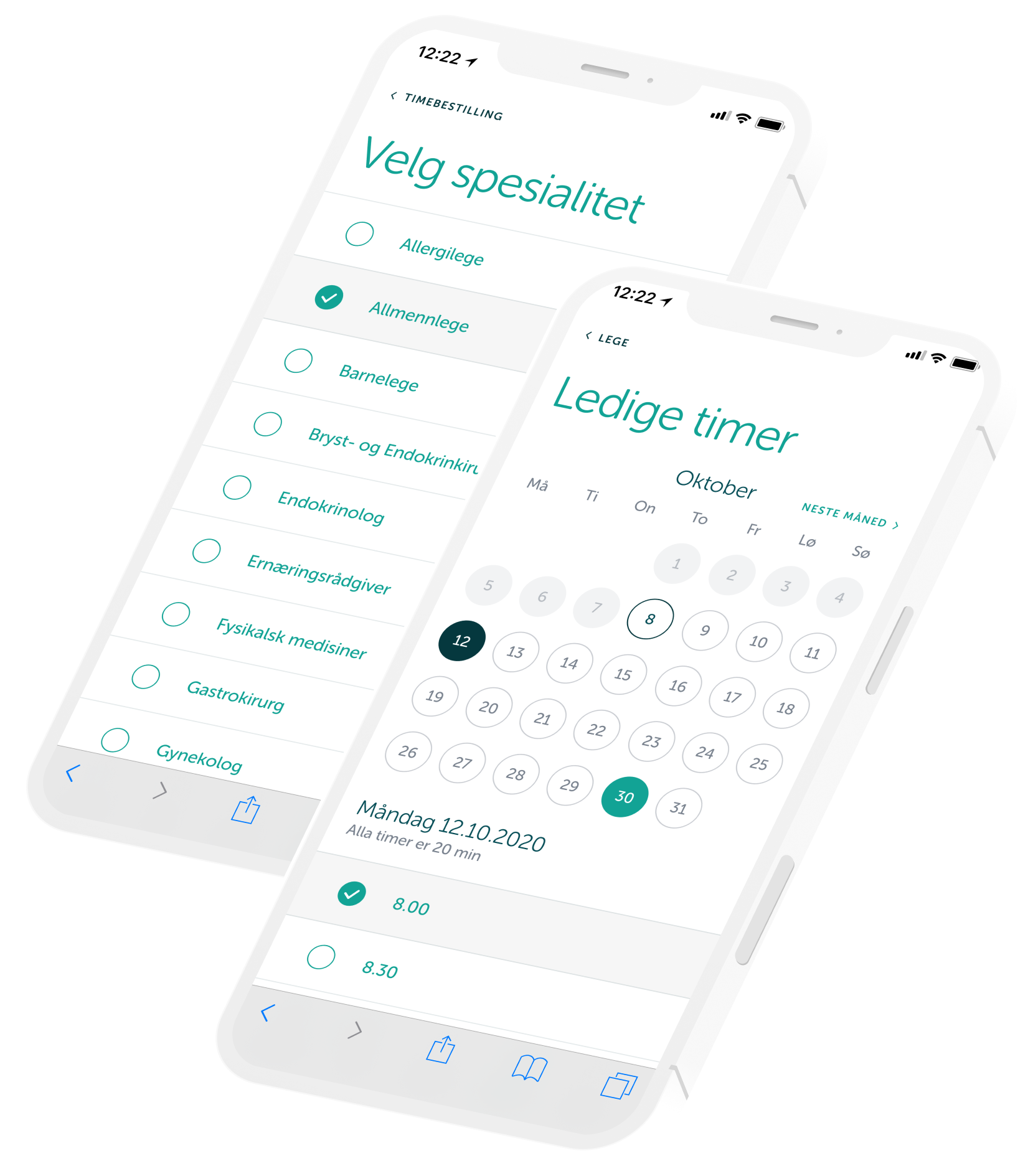 A digital journey
The collaboration with Geta is part of Aleris' digitization process, where they work to make their services easily accessible digitally. It should be easy to find all information on the website.
Documents, agreements and information is easily accessible, so you don't have to wait for letters in the post or queue on the phone. Patients can choose which specialist they wish to book an appointment with.
"There is a lot of complexity in the health sector. It has perhaps in general been underestimated how much resources are required to create good solutions. We are proud of what we have achieved with limited resources", says John.
Integrations
Aleris' website is business-critical, and several major integrations have been made.
Among others, there are integrations with public registers such as the National Register in Norway, with journal systems used in the hospitals, integrations via Nets with BankId for Norway and Sweden and with the app "My Aleris".
"It is interesting to work with Aleris, they are creative and have exciting visions for the future", says Marcus Pistelli, who is Tech Lead from Geta on the Aleris project.
My Aleris
On the Norwegian site, you can log in to "My Aleris" via BankID, and the patient has access to all necessary information. They can find payment history, an overview of agreements, have the possibility to move appointments and all information about upcoming operations, and how to prepare and follow up after a planned operation.
There is also the option of web booking on the Aleris website. Here, customers can book a consultation appointment, also without being logged in, and a lookup is made in the national register and journal system.
The customer journey
UX designers and marketers at Geta have worked on mapping the customer journey on the site. We have identified the pain points of the patients who use the website and are continuously working to improve them.
Major improvements have been made to the site search, and the work continues to improve the flow for customers who want to find information and book appointments themselves. "We have worked to identify typical customers at Aleris (personas) so that we can create the best possible solution for the customers", says Djamila Belgaid, who is the UX designer from Geta on the Aleris project. "We know that customers have different desires and needs. Therefore, it is important to look at the entire customer journey to get the overall picture; the experience across all channels, devices and touch points", she says.
The marketing team is working continuously with tracking on the site. They have created a dashboard in Looker Studio (formerly Google Data Studio), which is used in several parts of the organisation. This is a useful tool for Aleris to measure the various KPI's they work towards. The dashboard is dynamic, and changes in line with the development of the project.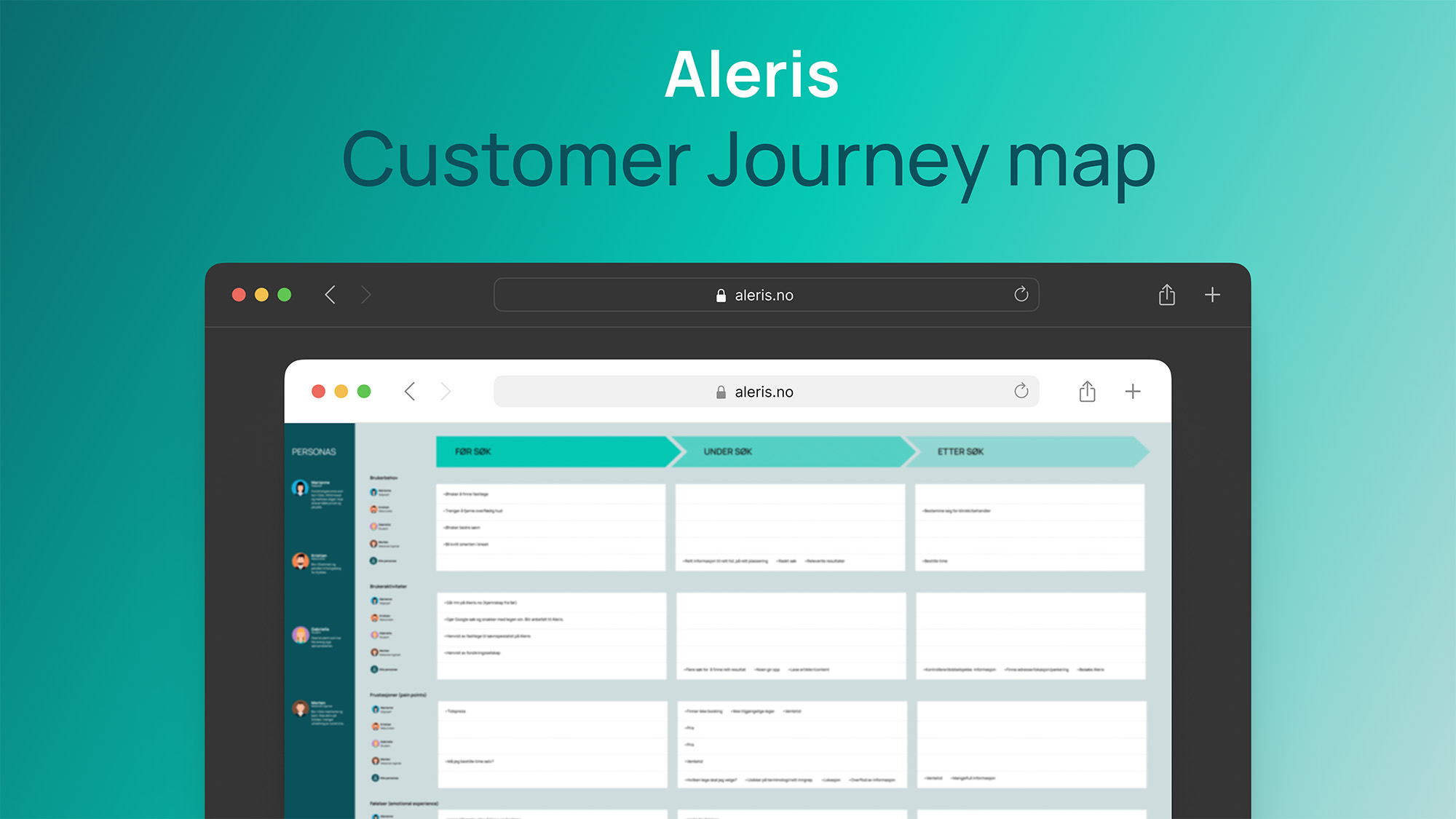 Web booking
It is important to Aleris that it is easy for those patients who wish to book their own appointment with their specialists. Data & Insight Specialist at Geta Kjetil Ullsgård has set up thorough tracking of their solutions, and they are working to map why some customers drop out during the booking process.
They adapt with more detailed presentations of the doctors, and the patient can choose whether they want to be assigned a doctor, or whether they want to choose their own medical specialist.
"We need to gain insight into where and why some patients stop in the middle of a booking. We can't just assume, we need to test", says John.
"It is exciting to get to work with Aleris. We have a close and good collaboration, and they are engaged and forward-looking. We have a close dialogue and work together as a team", says Tone Alenvret, Adviser at Geta.
We have many exciting projects together with Aleris going forward, and we look forward to what's to come!
Take a look at aleris.no
Contact us
Christian Dommarsnes
Sales Manager
Christian Öman
Sales Executive Sweden