What we learned at HR Tech World
Oskar Bull-Hansen
11/1/2017 1:59:14 PM

I got to visit an HR conference in Amsterdam called HR Tech World. It was my first ever conference I've been to and my expectations were a little so so. The main sponsors of this conference is typically HR system providers for companies of 5000 people plus and Geta is not quite there yet. I was worried that it wouldn't be too relevant for us. Also, my picture of a conference is basically just a bunch of people walking around, eating stale croissants and getting drunk in the evenings. I did hit a couple of those checkboxes as well, but I also did learn something. It turned out to be a great inspirational session after all.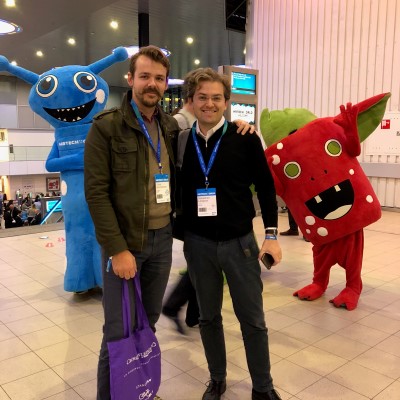 Getting down on the floor
There were definitely interesting talks on different stages, but the expo floor was the most interesting part for me.Most of HR tech products, from analytics to reporting, recruitment and performance, were aimed at companies a lot larger than Geta, but after countless product demos and talks with some very knowledgable people, ideas were forged. Some of the products were very specialized, for example a software only dedicated to onboarding. It wouldn't be relevant for us to invest in that software at this point, but they did have some really solid ideas that we could implement in our current system.
Inspiration has value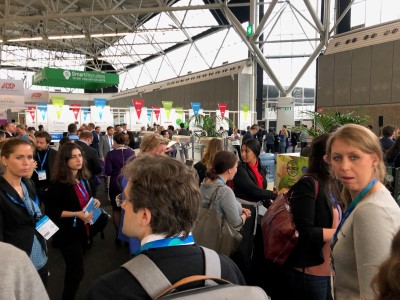 Automation was a major theme at this conference as well. A discussion with a guy pitching a video interviewing software made me rethink how I can reduce repetitive tasks even further in my job. For every new candidate I get in touch with, I always do some kind of initial talk where I present Geta. This alone takes about 15 minutes and I probably do it once or twice a day. Arranging the call and everything around it probably doubles time spent, without adding any extra value. All in all, it takes about a month out of my work year, and I would've done it more if I had more time. Watching the automation focus made me think I should just make an explanation video about Geta that we can post on our career pages instead. This way we can reach more people, let people hear our story without feeling obligated to carry on, we will make the info more consistent, and I will save a lot of time.
The gain
I estimate that me writing a script and getting a «white board explanation artist» to draw over the narration will end up costing us about 750 EUR. By this calculation, this idea will save Geta 7 000 EUR the first year, and might reach many new potential candidates, helping us move up and forward. I would say that was worth a little trip to Amsterdam.
Also, I got to spend some time with some awesome colleagues in Amsterdam and had a great time.