Optimizely Partner Awards
Åse Østmoen
1/26/2023 2:08:42 PM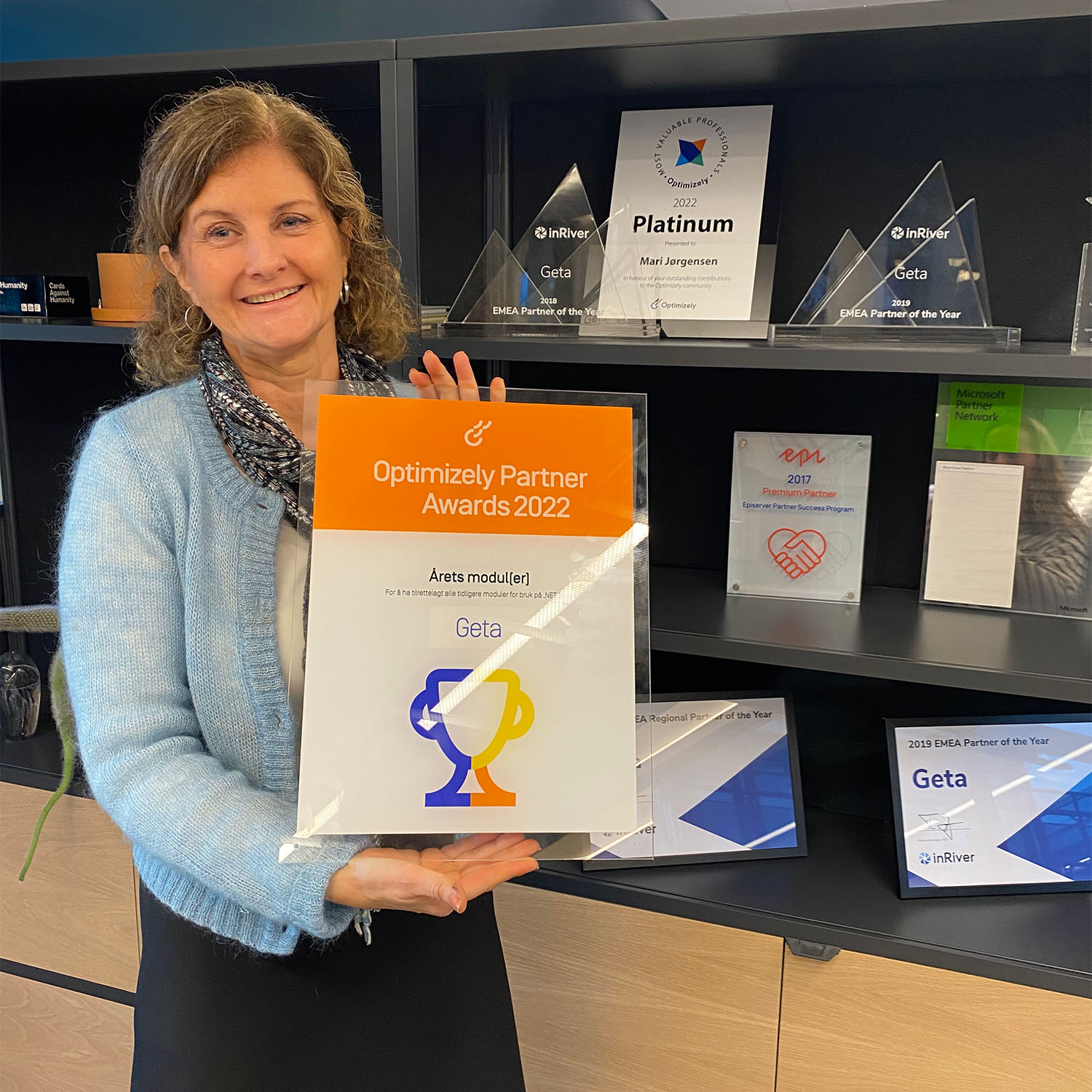 Advisor Claire Sharp Sundt with the award
"This award honours both the individuals that create some of the best and most used open source modules, and the company that facilitates and encourages this effort."

In Geta we have a fantastic set of developers that keep on working at building, updating and improving around 50 modules with open source code for Optimizely. Several of these, like Not Found Handler, Tags, Sitemap, Advanced Content Area, are among the most used ones of all open source modules.

We are also very proud to have 6 OMVP's (Optimizely most valuable professionals) working at Geta.

You can read more about how we work with these modules here.
Reach out to us!