The 2015 Episerver EMVP Summit
O
p
t
i
m
i
z
e
l
y
(
E
p
i
s
e
r
v
e
r
)
What is an EMVP anyway?
EMVP is an acronym for "Episerver Most Valuable Professional" and is the highest level an Episerver developer can reach. It is an honorary title given by Episerver to developers who are world class experts on the EPiServer platform, and that contributes high quality content to the Episerver community through Episerer World, blog posts, sharing code, adding to open source modules, speaking at meetups etc. The title is given for 1 year at a time, and you need to continue to contribute to the community to keep your title.

So how exclusive is the EMVP title?
There are as of this writing 30,000 registered developers at Episerver World (the developer community site for Episerver). Of these 30,000 about 3,000 have taken the certification exam and has been Certified Episerver Developers (ECD). Out of those only 32 developers has been awarded the EMVP title by Episerver. That means the EMVPs are among the top 0.1% of Episerver developers in the world!

"That means the EMVPs are among the top 0.1% of Episerver developers in the world!"
What are the benefits of being an EMVP?
When you become an EMVP you need to sign a heavy NDA (Non-disclosure agreement), but in return you get direct access to internal Episerver information about upcoming releases. You will also get early access to pre-beta releases of products and features, and can provide feedback directly to the development teams.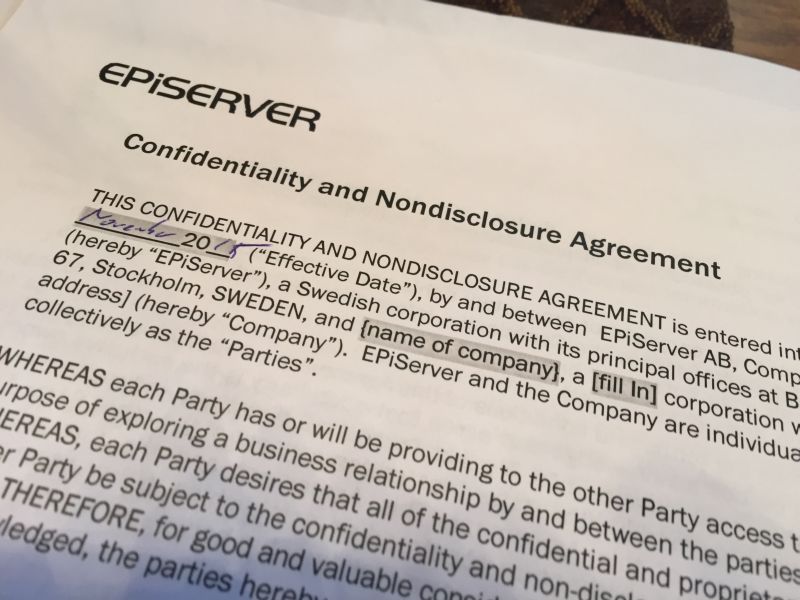 There is also an exclusive EMVP Yammer group where you can ask questions directly to Episerver employees and other EMVPs, that is a real benefit to you as a developer and the company and clients you work for.
And last, but not least, you get an exclusive EMVP t-shirt :-)

How do I become an EMVP?
The first thing you need to do (in addition to be a great Episerver developer) is to share your knowledge about Episerver through blogging and contributing to Episerver World. Creating and releasing an open source add-on to Episerver is also good. When you have been active sharing for at least one year you can start crossing you fingers for an EMVP nomination. The secret EMVP board meets every January and June to go through the EMVP nominations and appoint new EMVPs. Who the board members are is a secret, but it is fair to guess that the head of the EMVP-program, Episerver's Allan Thraen, is one of the members.
Episerver Ascend'15: The Digital Transformation Conference
In November Episerver hosted the Ascend'15 conference in Las Vegas where many of the EMVPs held presentations. The EMVPs also got the full VIP treatment including special badges, reserved seating at the keynotes and reserved VIP tables at the Episerver Rising party at the legendary Marquee night club.

Episerver's James Norwood on stage at Ascend'15
The 2015 EMVP Summit
Every year Episerver invites all the EMVPs to an EMVP summit. In 2014 it was held on a cruise ship going from Oslo to Copenhagen and finished with a Geotagging hunt across the Danish capital. This year it was held straight after the Ascend'15 conference in Las Vegas in Zion National Park in Utah, about a 4 hours bus ride from Las vegas.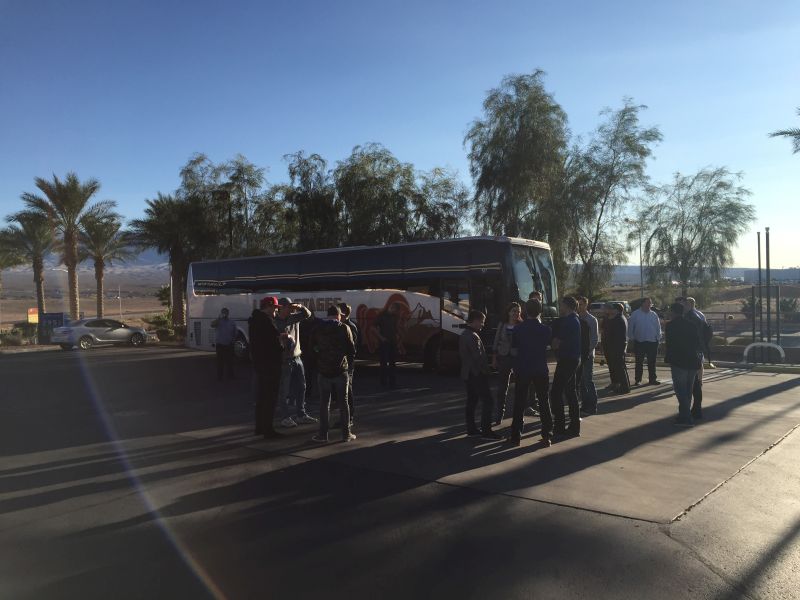 On the way from Las Vegas to Zion National Park in Utah

In addition to the EMVPs a lot of central Episerver employees was present. We had a thightly packed agenda for the three days we where there, but we also managed to squeeze in some social events like paintball, ATV-driving, skeet shooting and zip lining.
Naturally what was presented and discussed falls under NDA, but in short we got to see some exciting new features, prototypes and provide direct feedback to the developers and team leaders working on them.
The Episerver Roadmap for 2016
At the Ascend conference Bob Egner publicly showed the product road map for Episerver, and during the EMVP summit Episerver went into greater detail for each point on the roadmap.
As an Episerver developer there are three things you should check out in the Episerver Fall'15 release: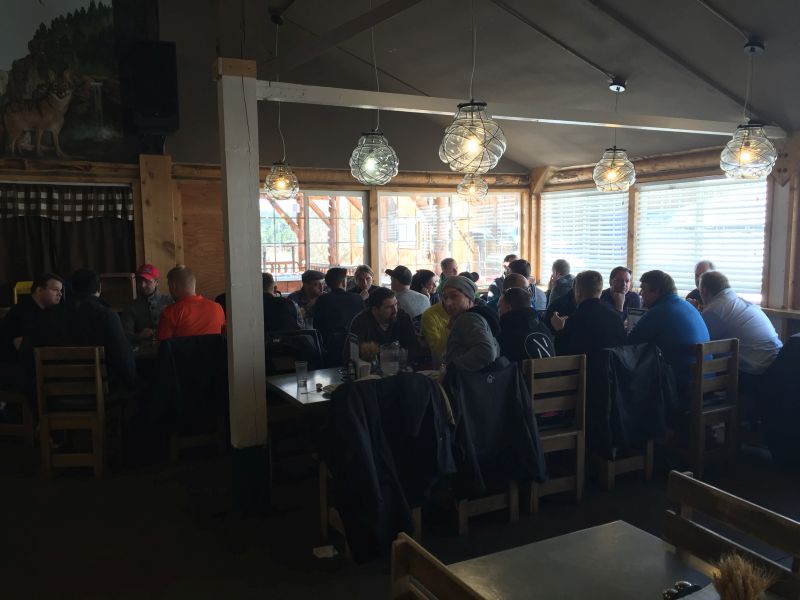 Intense discussions about Episerver over dinner at the summit.

Join the EMVP family
During the Ascend'15 conference I was asked by several developers what it takes for them to become EMVPs too. I hope this blog post explains a little about what it takes and what the rewards are. If you would like more tips, or want some feedback on your contributions so far, please free to email me. I hope to welcome more of you into the EMVP-family soon!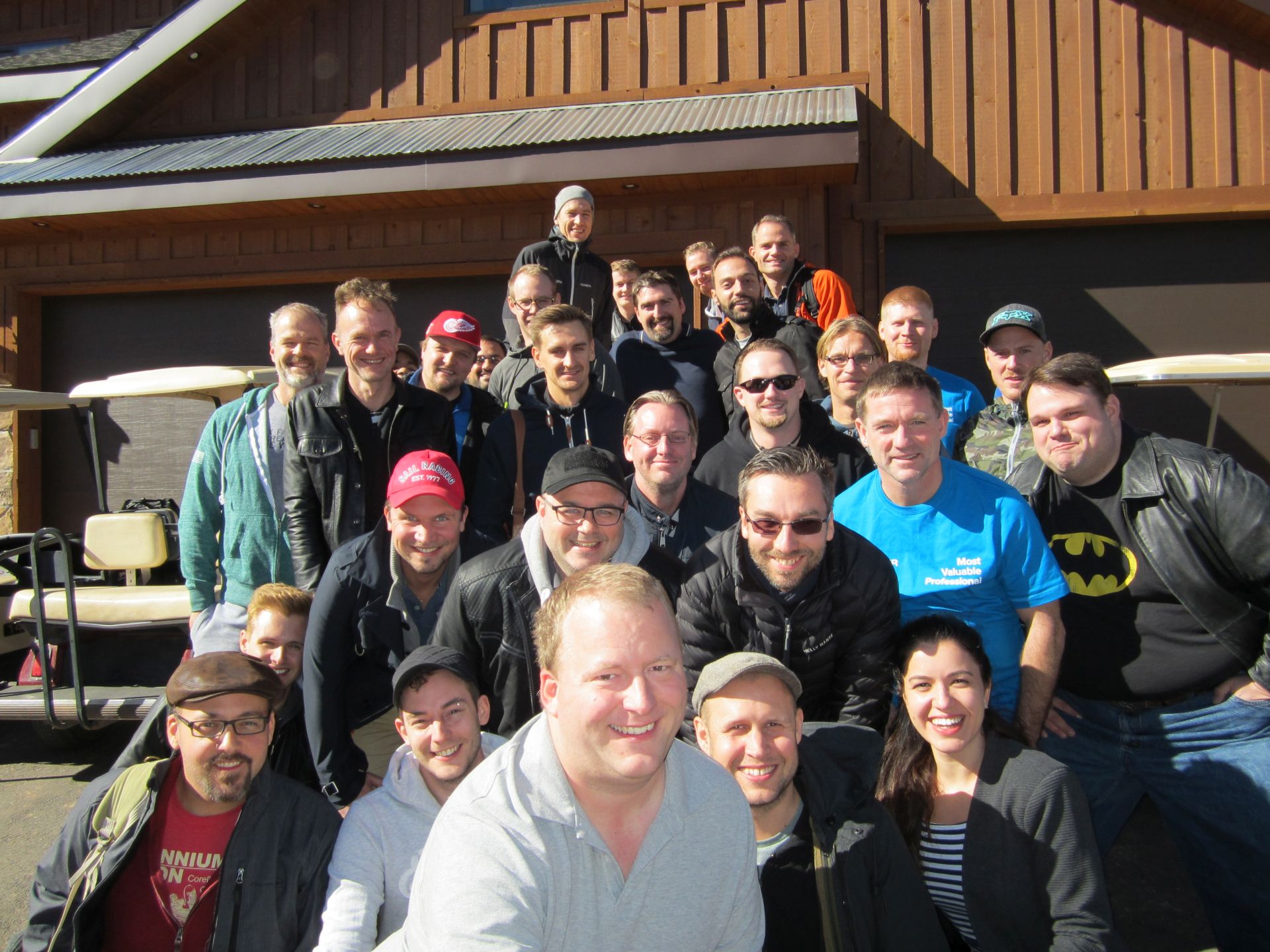 All the attendees at the 2015 EPiServer EMVP Summit in Utah. Photo: Allan Thraen/Marija Jemuovic Delibasic