The effects of free product returns
Patrick van Kleef
31.01.2020 23.00.00
Online shops offer free shipping and free returns as it is one of the selling points of online shopping. People who shop online use their own home as a brick-and-mortar store: purchase a bunch of different sizes and colors of the same items, try them out at home, pick out the favorite and send back the others. The great success and convenience this brings, has changed the shopping behavior. From deciding which items you want before you order, people now often shop with the intent of returning at least a part of the order. And because free shipping and returns are such a great driver of sales, online stores will have to keep offering these options. The economic impacts are huge, with return costs of just the deliveries increasing over 75% over 4 years: from 314 billion U.S. dollars in 2016 to 550 billion U.S. dollars in 2020.
"Product returns will increase to 550 billion U.S. dollars in 2020"
Aside from the economic impact, the impact on the environment is also increasing. Each return package has a certain impact on the environment, first, the package has to be brought back to the seller, then it has to be handled by the seller and hopefully, it can be resold, but unfortunately, there's a chance that the return package ends up on a landfill. The environmental impact is high and it's not about to decrease anytime soon, in the US alone these returns cause 5 billion pounds of landfill waste and 15 million tonnes of carbon emissions annually, comparable to the trash produced by 5 million people or the emissions of 3 million cars!
Can we make somebody accountable for this?
Ordering multiple sizes or different variants is becoming the standard for consumers when buying online. As most consumers don't think about the consequences it becomes a problematic situation that even concerns Amazon. Obviously, the root of the problem is not only caused by consumers. Companies must optimize their process to prevent consumers from ordering multiple sizes in the first place. The main problem with sizing is the fact that consumers simply don't know which one they should order. On the other side, consumers also order products just to see which one they like the most.
However, we can't blame consumers because it's not their fault that companies have a free shipment and return policy. Nowadays it's one of the most important reasons for consumers to order at a webshop. Basically it means that companies get more orders even though it probably doesn't cover the costs. For both sides, there are pros and cons but there is one player that doesn't have any benefits: the environment.
It's time to raise awareness at consumers about the environmental impact of these returns. Multiple studies show us that consumers do care about the environment. So why not make the impact transparent on the online platform? Since consumers care why not giving them a more eco-friendly option? Some countries are banning plastic bags from physical stores. In the past, a plastic bag was always free, now consumers are charged a small amount if they request one. It's a perfect example because the results are that consumers are reusing their plastic bags and companies started to innovate by creating bags made from more eco-friendly materials. If it works for plastic bags why not implement something similar on webshops?
Start your own sustainability campaign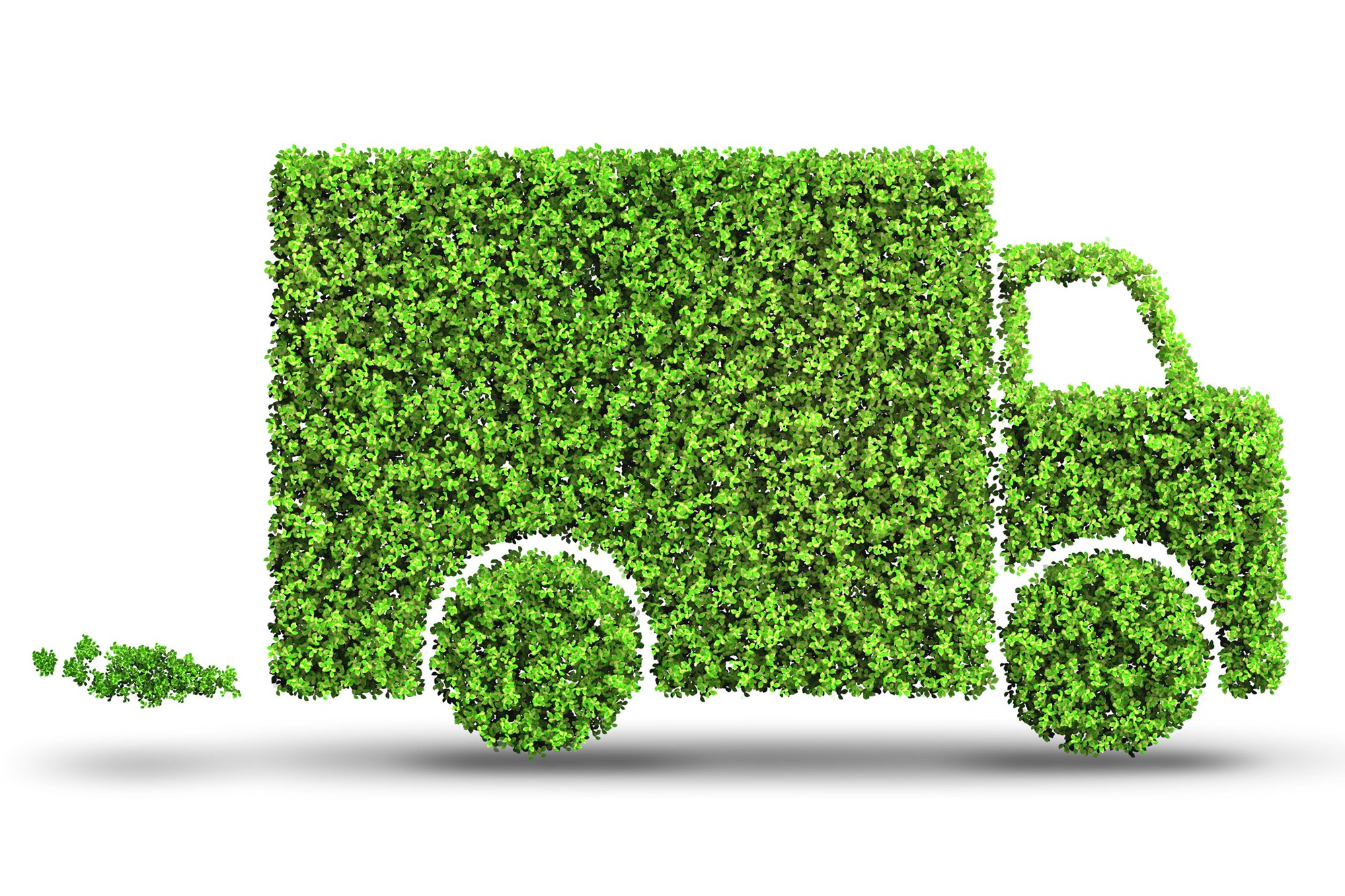 In order to provide consumers with more eco-friendly options online, the first step is to bring awareness so consumers understand why these options are there in the first place. Simply when consumers don't know then their online behavior will not change. We need to inform the consumer about the impact of free product returns. Provide full transparency about the return process. Can products be sold again or not? How much gas emissions to pick up the product and return to the warehouse? Make this visible on the website and social media by starting an environmental friendliness campaign. Of course, consumers should not be scared of returning products because that is one of the unique selling points of a company. Use a positive vibe by explaining what the benefits are when ordering one item.
Give rewards for ordering one item
Consumers love discounts and rewards and it's one of the most important reason that convince consumers to make a purchase. If we want to persuade consumers to order a single item there should be some kind of reward for it.
If a consumer orders multiple sizes for one product we can be quite confident that two items will be returned. Returning products cost the company money. If we know what the costs are, we can apply that as a discount if consumers only order one size. Obviously, this is just an example and it will require some extra rules so that people don't take the abuse of it. It can be implemented in several ways but the end goal is to persuade consumers to buy only one item.