Geta has once again won the title "inRiver Partner of the Year 2016"
Christian Dommarsnes
28.04.2017 09.14.56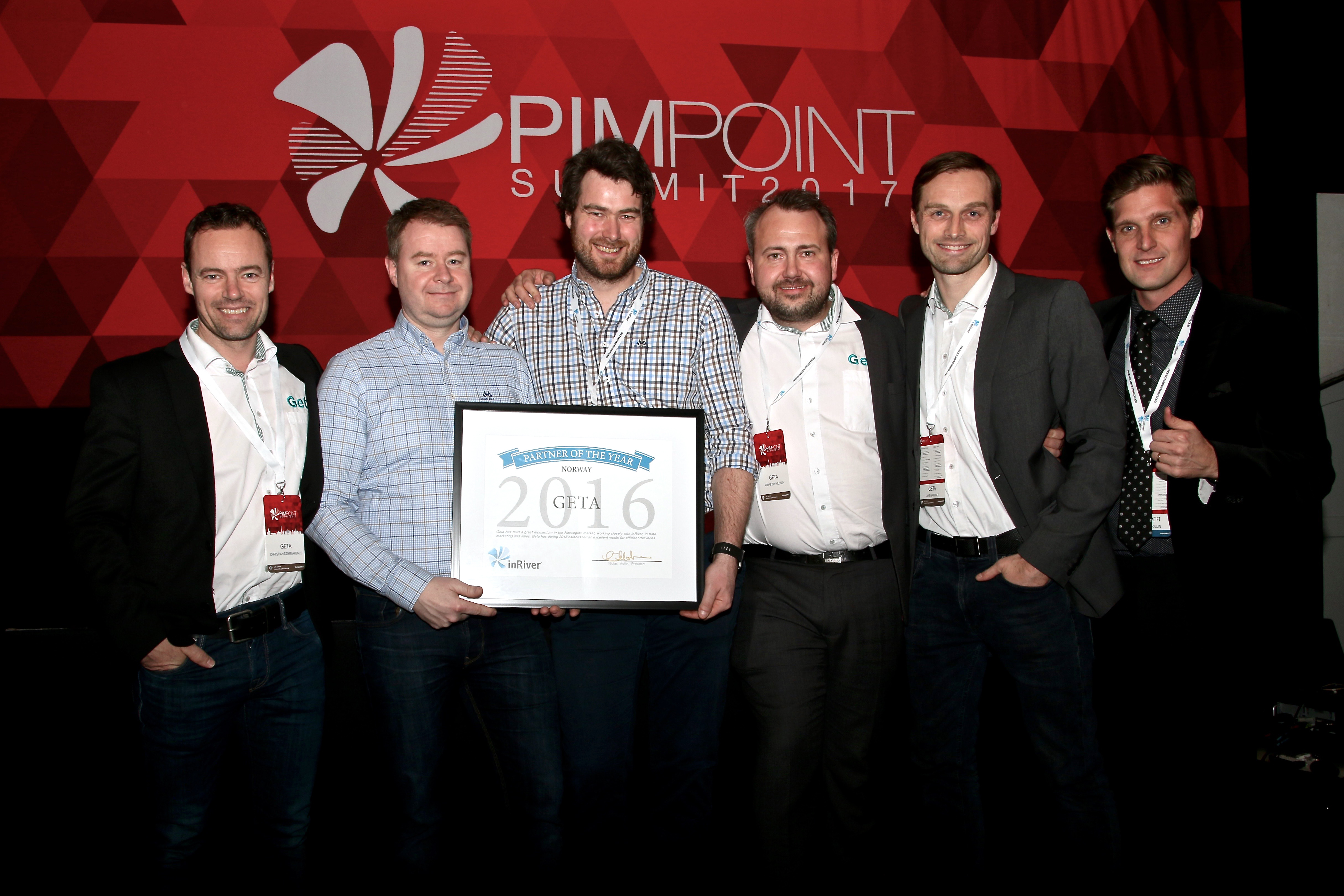 InRiver hand out the award to the partner that have contributed to most to the inRiver growth in Norway and being able to do this without jeopardizing the quality in delivery to its clients.
Geta is a Certified InRiver Solution Partner. InRiver is the market leader in simplifying Product Information Management (PIM). With this award, Geta is the leading inRiver partner in Norway, with a great advantage for new and existing customers in experience and number of references - which enables continued growth in both project deliveries and new customers.
"Geta is focusing on e-commerce solutions, both nationally and internationally. InRiver's award-winning PIM system provides our customers with a seamless, integrated and highly automated platform to manage product information in their e-commerce solution. InRiver is an important partner in our e-commerce strategy, it is therefore an honor for us to win inRiver Partner of the Year in Norway. We would like to thank all the employees, customers and partners for the wonderful journey so far, "says CEO André Brynildsen.
"Geta has once again proven that they are leading inRiver partner in the Norwegian market with many new client projects. They have found a good model to deliver quality implementation projects and supporting their customers forward in their use of inRiver PIM. We are really looking forward to taking this to the next level with the Product Marketing Cloud offering together with Geta" says Jesper Larsen, Partner Director EMEA at inRiver.
Customer Challenge Award
Our loyal customer through many years, Varner Retail, also won the inRiver Customer Challenge award for mastering the challenge of launching a digital strategy, which included multiple brands and new markets. In addition, the retailer successfully implemented internal standards for well-structured product content.
Do you want to hear more about our solutions?