Geta recognized as inRiver Partner of the Year in Norway
Last week, we attended inRivers conference "PIMpoint Summit 2016" in Malmö, Sweden - and we are happy to inform that we won the the inRiver Partner of the Year in Norway.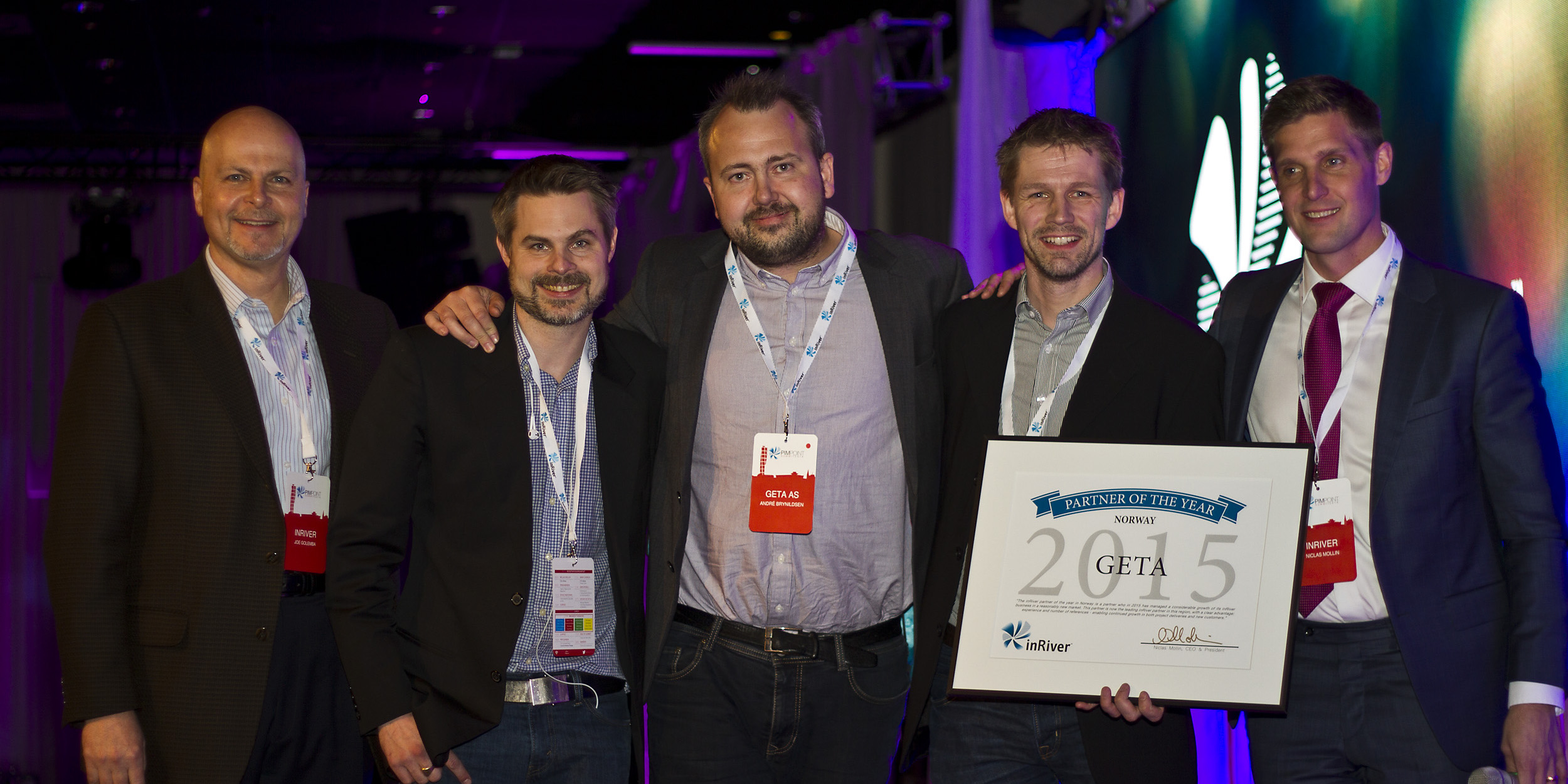 The inRiver partner of the year in Norway is a partner who in 2015 has managed a considerable growth of its inRiver business in a reasonably new market. This partner is now the leading inRiver partner in this region, with a clear advantage: experience and number of references - enabling continued growth in both project deliveries and new customers.
Geta is a Certified InRiver Solution Partner. InRiver is the market leader for simplifying Product Information Management (PIM). The solution help B2C and B2B multi-channel commerce and marketing professionals tell perfect product stories across all sales channels.
"Geta is focusing on international ecommerce solutions. InRiver's award-winning software gives our customers a seamless, integrated and highly-automated platform to manage the product information requirements of their ecommerce solution. InRiver is an important partner in our ecommerce strategy, it is therefore an honour for us to win inRiver Partner of the Year in Norway", says CEO André Brynildsen.
"InRiver have experienced an extensive increase of interest in PIM in the Norwegian market during the last year.
Geta has with an increased number of new inRiver customers in 2015 become one of our foremost partners in Norway. They have shown great commitment to inRiver, a passionate engagement to their customers and is a worthy winner of Partner of the Year in Norway 2016", says Andreas Erikson, Regional Sales Director, inRiver.